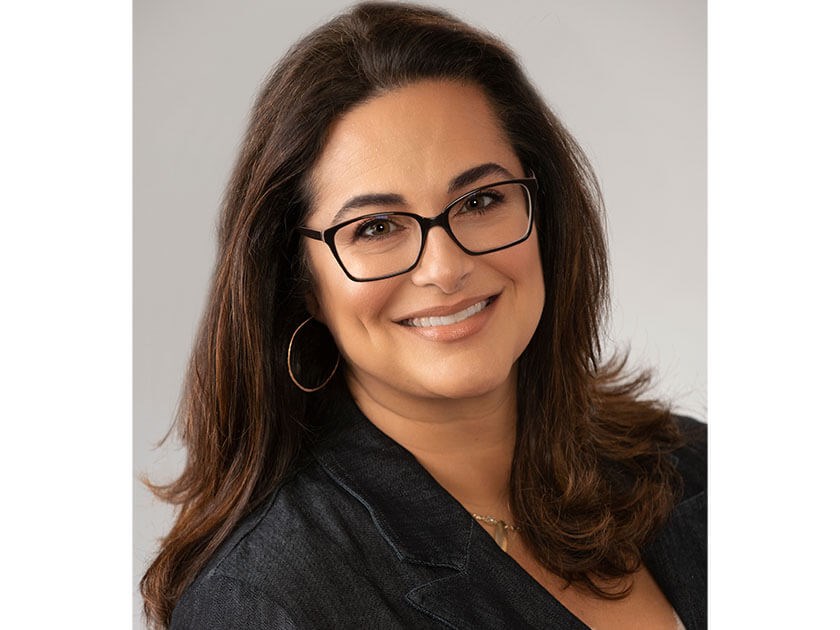 Dr. Angela Ferrari is passionate about helping her Farmingdale, NY area patients achieve their very best smiles. She is a 2001 doctoral graduate of New York University and completed her dental residency in prosthetics at Northport Veterans Administration Hospital in 2002. At KFA Dental Excellence, Dr. Ferrari carefully listens to each patient's goals and utilizes masterful artistry and techniques to achieve those goals.
Dr. Ferrari consistently undergoes continuing education courses and is certified in the following:
Invisalign® clear orthodontics
CEREC one-visit porcelain restorations
Nobel Biocare implant restorations
Biolase laser dentistry
She has also completed advanced training in cosmetic dentistry, including bonding, porcelain veneers, and smile design. Dr. Ferrari is an active member of the Farmingdale community and is a member of various groups, such as the Farmingdale Chamber of Commerce and Spear Study clubs.
Professional Affiliations
As a way to stay up to date in new areas of dentistry, Dr. Ferrari is a member of several professional organizations, including:
The American Dental Association
The Academy of General Dentistry
The American Academy of Cosmetic Dentistry
When not performing family, cosmetic, and implant dentistry for her valued patients, Dr. Ferrari enjoys spending time with her two sons and her husband, Dr. Aldieri.
Reviews
"Best dentists on Long Island hands down. And I have tried my fair share - given my dentist phobia. If you're scared of the dentist like I am, I would definitely recommend KFA Dental. They are extremely friendly and accommodating. I am amazed at the level of attention they put into detail: everything is state of the art, down to the chairs you sit in, which feel way too comfy for dentist's chairs and they have a massage option! I get cold if I have to lie down too long, and they have the softest blankets to tuck me in. There's TV if you like, but I opt for sweet air instead, and goodbye, dentist phobia! If you're especially skittish, they may have other sedation options, I have never had to ask them about any of those, and trust me, on a level of 1 to 10, 10 being the worst fear of dentist, I'm probably a 12. My dentist is Dr. Aldieri, who is extremely professional and knowledgeable, and constantly keeps up-to-date on his profession, but the other dentists at KFA are also very very nice. My hygienist is Victoria, and beside being a great hygienist with a light touch, who works fast, she is so funny! My hygienist appointments fly-by because she keeps cracking jokes. I definitely recommend KFA  Dental to anyone."
K.H.
Yelp
"Very professional, caring and knowledgeable staff, clean, comfortable and high tech office. Dr. Aldieri explained the procedure completely step by step. I highly recommend KFA Dental for all your dental needs."
S.B.
Yelp
"I have been going to KFA for several years now and am very appreciative and thankful for their expertise and professionalism. The staff is extremely well trained and knowledgeable in their respective duties. The doctors are excellent and always put the patient first when deciding upon a course of corrective action. I wholeheartedly recommend KFA for anyone who has ever had a "fear" of dentists. Not only are they exceptional at their skill, they are all people persons."
M.D.
Yelp
"Fast, friendly and thorough, these are still the best docs around! Came in for a cleaning (all the way from Vegas) because I don't trust anyone else to clean this mouf. Seriously though, 5 years after my first visit, KFA is still miles ahead of other dental offices. Don't stay with your doc bc 'he's known you since you were a kid' and don't be the 'I hate the dentist' guy. Come here, get your cleaning on and walk out with a smile. So simple. Derp. Pro tip: come on a Monday and watch Sportcenter (yes, there are TVs above the chairs). You'll be caught up on all the NFL scores and you won't have dragon breath anymore. Win."
D.A.
Yelp
"Scared of the dentist? Me too. Or at least I was, before I came to Dr. Ferrari 2 years ago. I haven't had a good dental experience since my pediatric dentist kicked me out of his small chair at 18yrs old. It just so happened my reluctance to leave his care was warranted. Fast forward 15 years and I finally found another dentist I could trust. I came in to Dr. Ferrari's office based off of the recommendation of my in-laws, and it was love at first check-up! She is kind, gentle, knowledgeable, and more technologically advanced than any dental office you would find frequented by celebrities on Park Ave in Manhattan. Dr. Ferrari has provided services for me to include a crown replacement, a night guard for grinding, cosmetic cavity filling replacements, and in preparation for my wedding in June 2016- Invisalign and Zoom whitening. Which by the way- excuse my lack of modesty here- came out AMAZING! I can't say enough great things about Dr. Ferrari personally or professionally. She is a diamond in a world of rhinestones. Her office provides world class service which is a representation of her 5-star standards. Did I mention I drive one and a half hours (on a good day) to see her? I live in NJ. Make an appointment today, I promise you won't regret it, and you'll never have to search for another dentist again - which in itself qualifies as a life achievement."
J.J.
Yelp
Related Posts