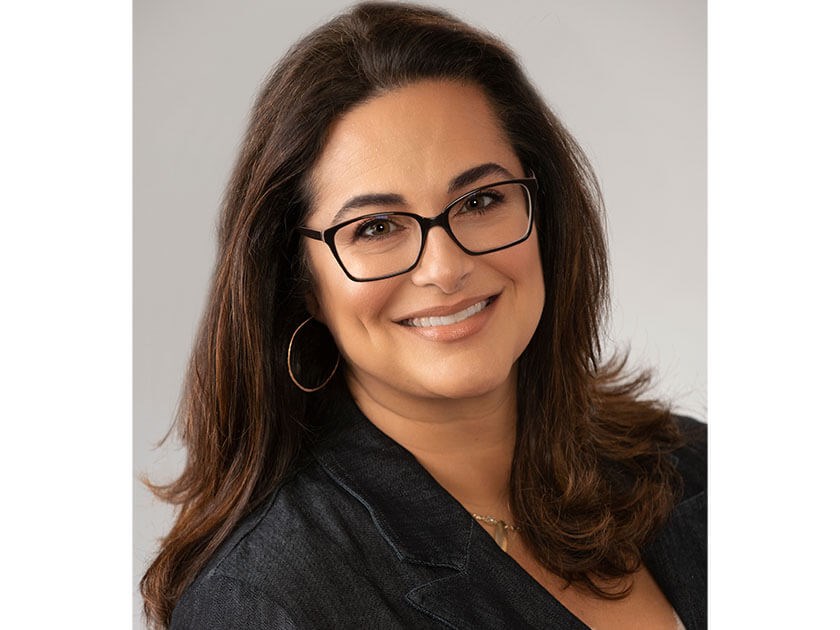 Dr. Angela Ferrari is passionate about helping her Farmingdale, NY area patients achieve their very best smiles. She is a 2001 doctoral graduate of New York University and completed her dental residency in prosthetics at Northport Veterans Administration Hospital in 2002. At KFA Dental Excellence, Dr. Ferrari carefully listens to each patient's goals and utilizes masterful artistry and techniques to achieve those goals.
Dr. Ferrari consistently undergoes continuing education courses and is certified in the following:
Invisalign® clear orthodontics
CEREC one-visit porcelain restorations
Nobel Biocare implant restorations
Biolase laser dentistry
She has also completed advanced training in cosmetic dentistry, including bonding, porcelain veneers, and smile design. Dr. Ferrari is an active member of the Farmingdale community and is a member of various groups, such as the Farmingdale Chamber of Commerce and Spear Study clubs.
Professional Affiliations
As a way to stay up to date in new areas of dentistry, Dr. Ferrari is a member of several professional organizations, including:
The American Dental Association
The Academy of General Dentistry
The American Academy of Cosmetic Dentistry
When not performing family, cosmetic, and implant dentistry for her valued patients, Dr. Ferrari enjoys spending time with her two sons and her husband, Dr. Aldieri.
Reviews
"Dr. Angela Ferrari and staff provide excellent service. I appreciate that Dr. Ferrari addresses dental problems early on, rather than wait for the issue to become a painful emergency down the road. The staff is competent, caring, and friendly."
M.R.
Google
"OMG! I am so HAPPY I found this Dental practice! All three Dentists are just Amazing. I have gone to All Five at different times. They are all Perfectionists. They will not release you until the job is Perfect in their eyes or yours. Their chair side manner is the BEST! The office is pristine clean. However, I am partial to Dr. Angela Ferrari. She is left handed & I have had a left handed Dentist since I was 5 years old. Everyone I have sent there is so HAPPY now, too! If you have any other questions just ask me."
J.K.
Google
"I have been a patient of KFA Dental for over three decades. I LOVE KFA Dental, Dr. Angela Ferrari and my hygienist, Melissa. I know that that sounds strange but it's 100% true. The entire staff are the nicest group of people you could ever hope to meet and always make you feel welcome and well cared for. They are always up to date on the latest technology and truly care about how you feel both during and after whatever procedure it is that you're having done. I have and will continue to recommend KFA Dental to anyone and everyone who is looking for a new dentist. I actually look forward to my visits."
D.R.
Google
"My kids and I have been patients for over five years. All the staff is so friendly both front desk and the hygienists ! Dr. Ferrari and Dr Aldieri care so much about their patients. Office goes above and beyond with regard to cleanliness and updated technology."
J.H.
Google
"I met Dr. Ferrari and her staff in July of 2021 for a pretty complicated issue that I was terrified of having done. From the minute I stepped into the office, I was at put at ease. The staff truly gives the Ritz Carlton experience to each and every person that walks in. Once you are escorted to the treatment room, from the second you sit in the chair until you walk out, my comfort was always the main priority. Like many, going to the dentist was not my favorite thing to do, but the second I met Dr. Ferrari, I knew all of my fears and anxieties would vanish. She is truly the most kind, caring, professional, medical professional I have ever seen. I have been going to her monthly for almost a year now and I must admit, I look forward to each visit. Not once have I ever experienced a bit of discomfort during or after any of my treatments. The follow up calls and texts from either Dr. Ferrari or her staff to check in on me are also a welcomed bit of excellence in the days of automated calls or just being a number. 5 stars are not enough for KFA Dental. With the highest regards, Carrie Marone ⭐️"
C.S.
Facebook
Related Posts