News & Events
---
Congratulations Seniors!
KFA Dental would like to congratulate all of the high school seniors celebrating their graduation! We were very excited to announce the winner of the Kahn, Ferrari & Aldieri Dental Scholarship last night. Congratulations to Tiffany Martino – We wish her the best of luck as she pursues her degree in Biology!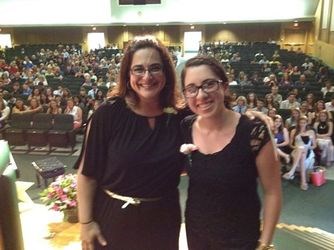 KFA Named TOP Dentist
All three of our dentists at KFA have been named TOP Dentist on Long Island. In Long Island PULSE magazine's May 2014 Wellness Issue, Dr. Kahn, Dr. Ferrari and Dr. Aldieri are featured as Dentists of Distinction.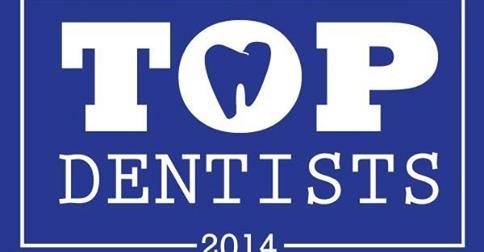 Halloween Candy Buy Back
We had a lot of fun on Saturday at our Halloween Buy Back! Thanks to everyone who stopped by dropping off close to 70 lbs of candy. A big congratulations to our movie ticket winners Brenna & Ava!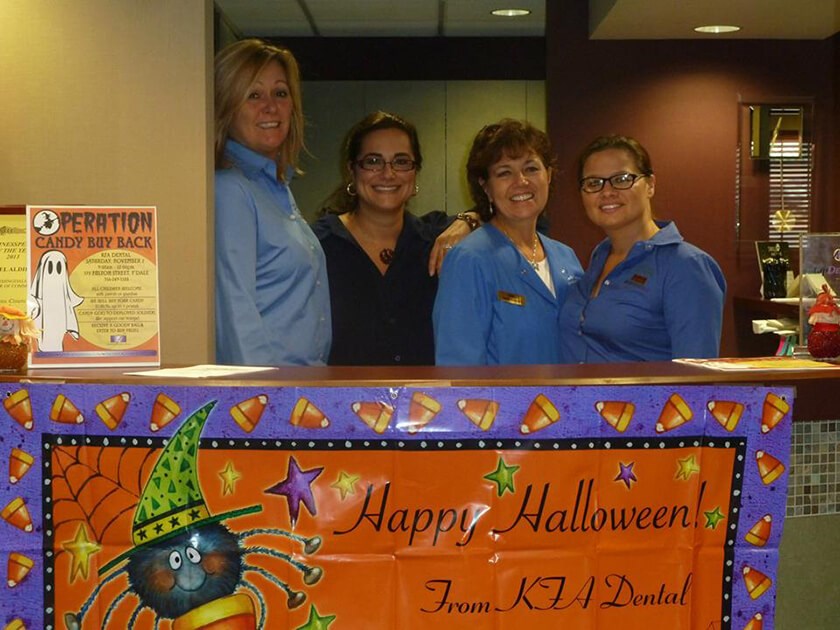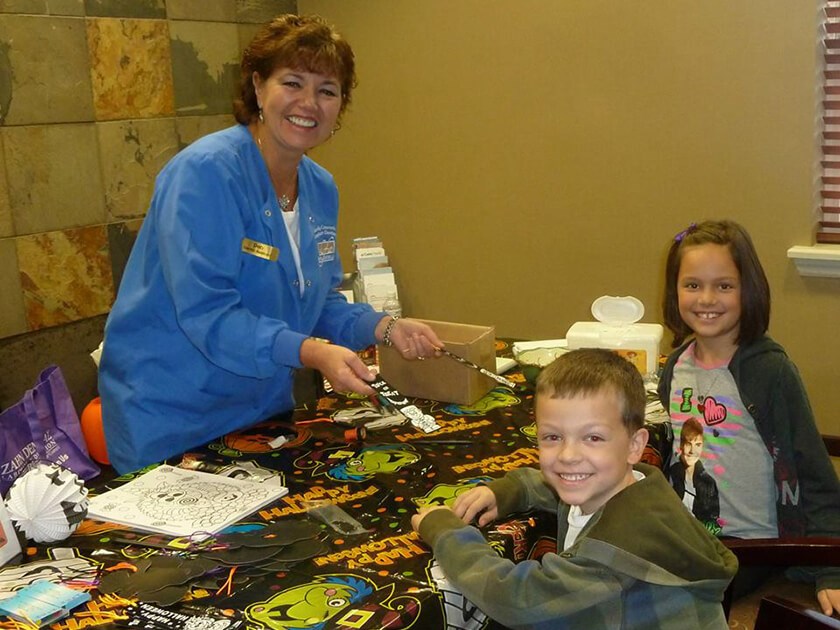 Dr. Aldieri Named Chamber's 2013 Outstanding Businessperson
Chamber's Board unanimously voted to honor Farmingdale dentist, community activist. Posted by Joe Dowd (Editor) , September 03, 2013 Credit: farmingdale.patch.com
The Farmingdale Chamber of Commerce has named Dr. Daniel J. Aldieri as its Nassau Council of Chambers of Commerce 2013 Outstanding Small Businessperson of the Year. Each year, the Nassau Council of Chambers of Commerce encourages it members to select an Honoree to receive this prestigious award. The Honoree must meet the following criteria:
Active Member of the Chamber of Commerce
Owns or manages a business located in the communityHas made a significant contribution to the local economy, to the advancement of the Chamber and has made a meaningful and important contribution to the general welfare of the local community.
The Chamber's Board of Directors voted unanimously to award Aldieri the honor.
"I'm honored to receive the Farmingdale Businessperson of the year award which I proudly share with my partners Dr. Angela Ferrari and Dr. Donald Kahn," Aldieri said. "The Chamber of Commerce does an amazing job in continuously making our community a better place to live and work."
Dr. Aldieri is a successful dentist and partner at Kahn, Ferrari, & Aldieri, DDS LLC. He is passionate about beautiful, healthy smiles and enhancing his patient's quality of life and self-esteem through cosmetic and implant dentistry.
Aldieri is an active member of the Farmingdale Breakfast Rotary Club which funds scholarships to Farmingdale high school students, supports local food pantries, and contributes to the Gift of Life Foundation and numerous other community service projects.
As a member of the Farmingdale Chamber of Commerce, Aldieri and KFA Dental help sponsor the chamber's annual Comedy Night as well as various other fundraising projects.
Members and friends can join the Chamber Thursday, Oct. 3, for a celebration of Aldieri's honor. The event is scheduled for 6:30 p.m. at The Nutty Irishman, 323 Main Street, Farmingdale. Free admission; complimentary appetizers and cash bar. Members and non-members – all are welcome.
He will also be recognized at the NCCC's 2013 Outstanding Small Businessperson of the Year Awards and Legislative Breakfast on Oct. 18 at the Crest Hollow Country Club in Woodbury from 8-10 a.m.
Dr. Kahn awarded 2013 Top Dentist
Congratulations to Dr. Donald Kahn, who has been selected as a 2013 Top Dentist on Long Island. For the nomination process, thousands of dentists and specialists were asked "If you had a patient in need of a dentist, which dentist would you refer them to?" Years of experience, continuing education, manner with patients, use of new techniques and technologies and physical results were are taken into consideration Doctors and patients trust the experience of Dr. Donald Kahn, and his commitment to excellence!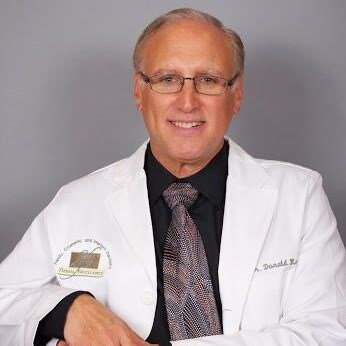 Congrats Seniors!
KFA Dental would like to congratulate all of the high school seniors celebrating their graduation! Specifically, we would like to honor Nitasha Sharma, the Farmingdale High School Kahn, Ferrari and Aldieri dental scholarship winner. Last week, Nitasha was awarded this scholarship in recognition of her compassion, determination and desire to become a dentist. Congratulations!
KFA on The Radio
Smile Out Loud
Smile Out Loud and share the message of good oral healthcare from KFA Dental with your friends and family! When you do, you win, your friend wins, and the community wins!
Smile Out Loud is simple and easy to get started. Anytime you refer someone to our practice and he or she completes a new patient exam, you receive a $25 gift card of your choosing to either Target or Panera Bread. In addition, the friend you refer will also enjoy a gift card of their choice to either location. It's that simple!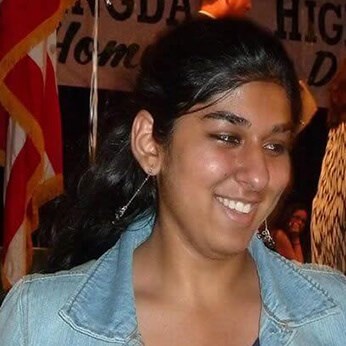 Start today!
Contact us to obtain YOUR Smile Out Loud cards.
Send us a message on Facebook!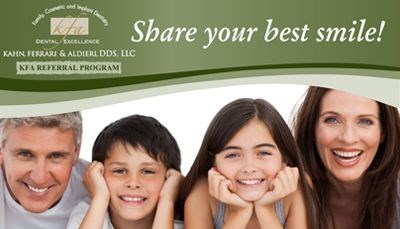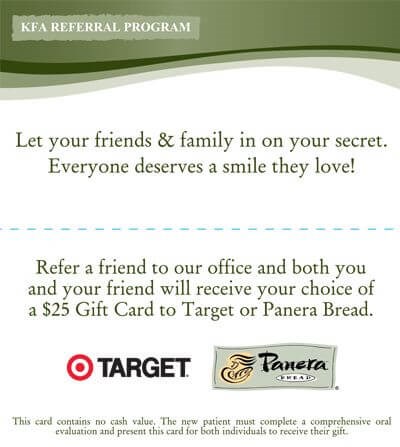 WBLI Bridal Fair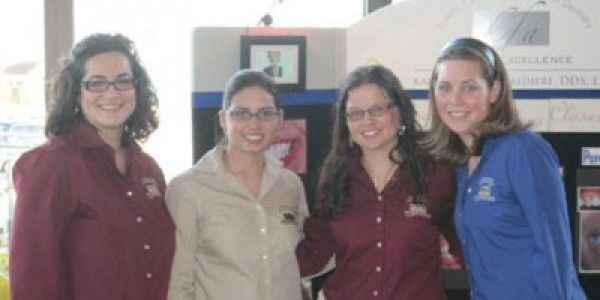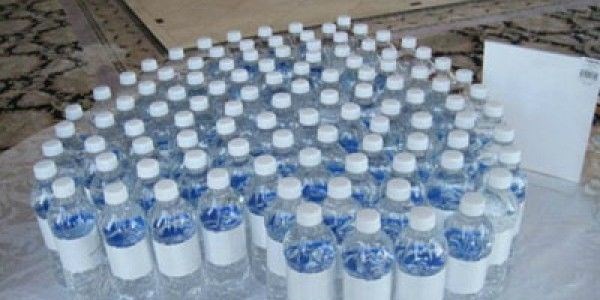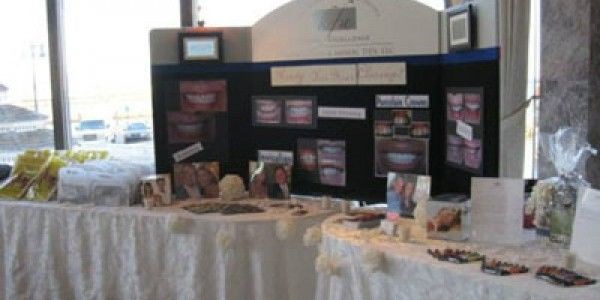 With Dr. Angela Ferrari and KFA Dental Team Members Andrea, Cathy, and Megan.
AACD in Grapevine, TX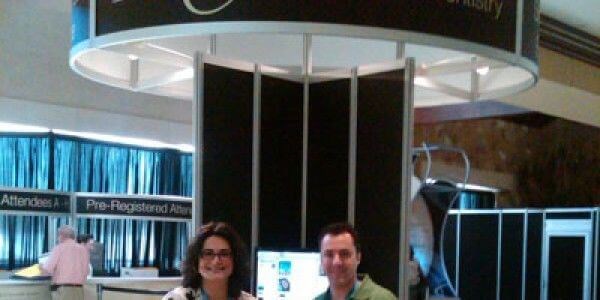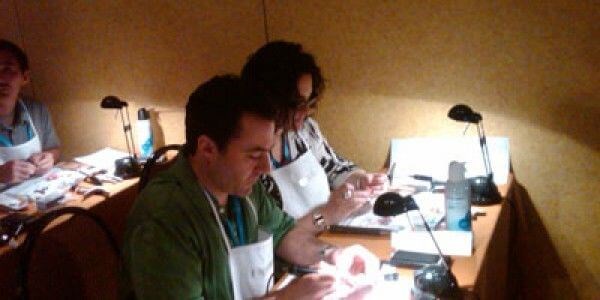 Dr. Ferrari and Dr. Aldieri attended AACD in Grapevine, TX April 27-May 1, 2010. AACD is the world's largest Continuing Education program for cosmetic dentistry. Drs. Ferrari and Aldieri were excited about the in-depth training they received and eager to provide the most up-to