What Tooth Problems Should be Corrected Before Getting Veneers?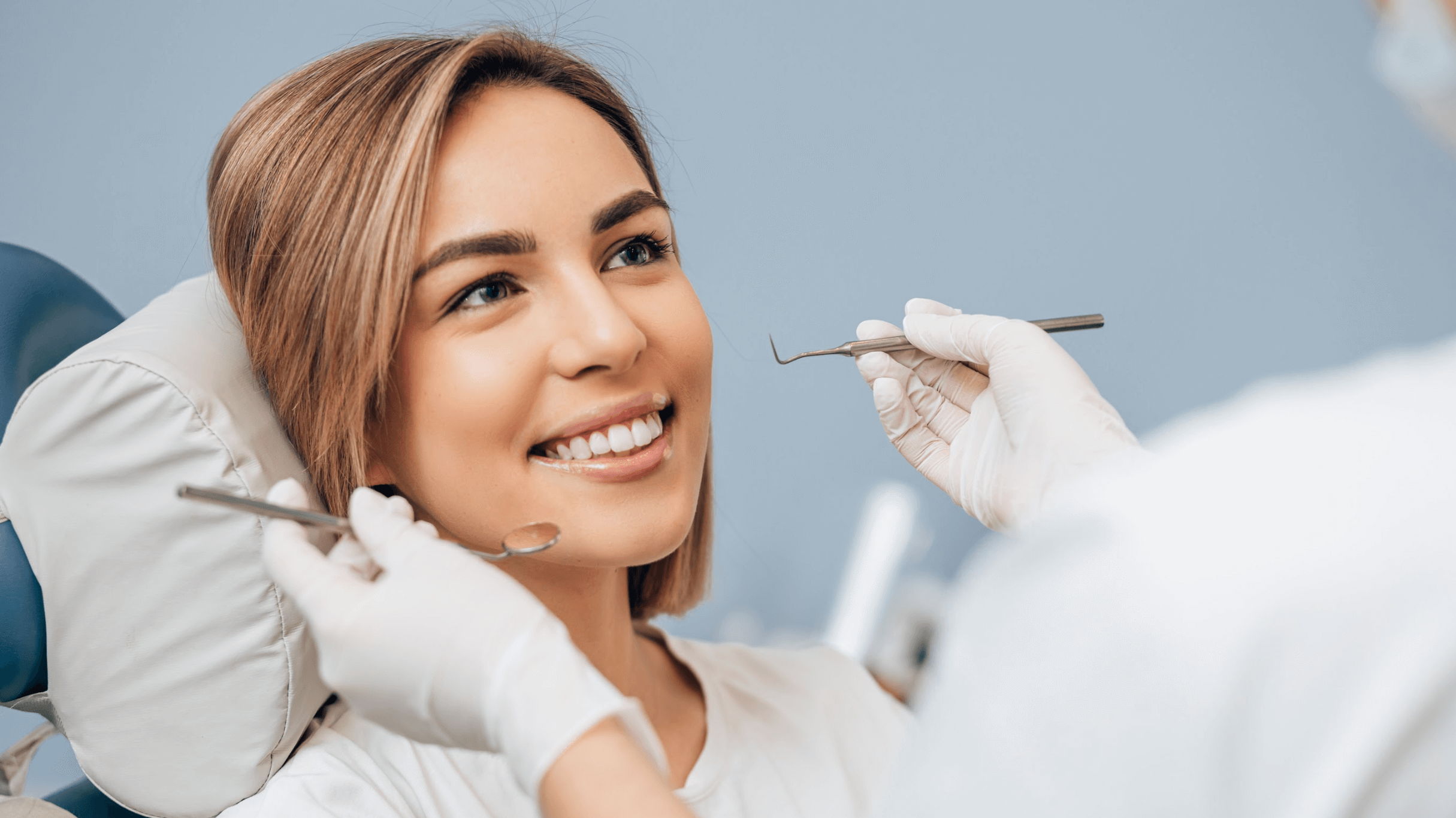 Porcelain veneers can give you the movie star smile you have been dreaming about. However, there are certain tooth problems that will need to be corrected before you can get veneers. Decay and gum disease can throw a roadblock in the process of veneers. You might also need to undergo a dental implant to replace a missing tooth. If you have an infected tooth, it's not uncommon to need root canal (endodontics) treatment before getting veneers. You'll need to have problems, such as dental decays, gum disease, tooth replacement, a filling, or endodontic treatments corrected before the porcelain veneer application.
Dr. Angela Ferrari at KFA Dental Excellence in Farmingdale, NY will meet with you to evaluate your dental health. In many situations, porcelain veneers are an excellent "fix" for common dental problems, such as:
Stains or discolorations

Chips or cracks

Misshapen teeth

Gaps

Crooked or misaligned teeth
Before having porcelain veneers applied to your teeth, our team will need to fix any cavities, address any problems with the gums, and perhaps replace a missing tooth with an implant. Once your tooth problems have been corrected, you can undergo the application of porcelain veneers.
Porcelain veneers are like contouring or bonding, but they last much longer and stand up to the test of time better.
All about porcelain veneers
Dr. Ferrari at KFA Dental Excellence in Farmingdale, NY will meet with you to discuss if porcelain veneers are right for you. If you decide to go forward with the application of porcelain veneers, we will take dental impressions. The porcelain veneers are produced in our office or at a dental laboratory. They are fashioned from high-quality porcelain for lasting durability and a natural appearance.
Once the porcelain veneers are ready for application, you will come to KFA Dental Excellence in Farmingdale, NY for application. We will remove a small amount of tooth enamel on the front of the teeth to create space to apply the veneers. The veneers are then bonded to the tooth's surface. During this time, we will make small adjustments to ensure that each veneer fits your tooth well and looks natural.
The placement of porcelain veneers on your teeth does not hurt. During the entire procedure, our team will collaborate closely with you to ensure your continued comfort.
Following the application of the porcelain veneers, you can return to your daily tasks. However, you might experience sensitivity to heat or cold for a few days following the application of the veneers.
How do I take care of my porcelain veneers?
You should avoid eating anything hard such as hard-suck candies or ice, which can crack or damage your veneers. Also, even though your porcelain veneers are stain-resistant, you should still avoid drinking or eating staining substances, such as coffee or wine.
To keep your porcelain veneers in optimal condition, you should maintain your semi-annual dental checkup and cleanings. During each checkup, our team will monitor the condition of your veneers to catch any problems early, such as a loose veneer. On occasion, your mouth changes, and your veneers might also require minor adjustments. With proper care, your porcelain veneers can last for decades.
Many people worry that porcelain veneers will damage their natural teeth, so they hesitate to make the decision. However, when conducted by a skilled team like the one at KFA Dental Excellence in Farmingdale, NY, porcelain veneers will not harm your teeth and are perfectly safe.
Schedule a consultation for porcelain veneers today
If you are interested in porcelain veneers, then we encourage you to schedule a consultation with Dr. Angela Ferrari at KFA Dental Excellence in Farmingdale, NY. We will evaluate your oral health to determine if you are a strong candidate for porcelain veneers. If a patient needs a filling or dental implant before getting porcelain veneers, once the conditions have been successfully treated, they might be an ideal candidate for porcelain veneers.