What Can or Cannot You Do With Invisalign Clear Aligners?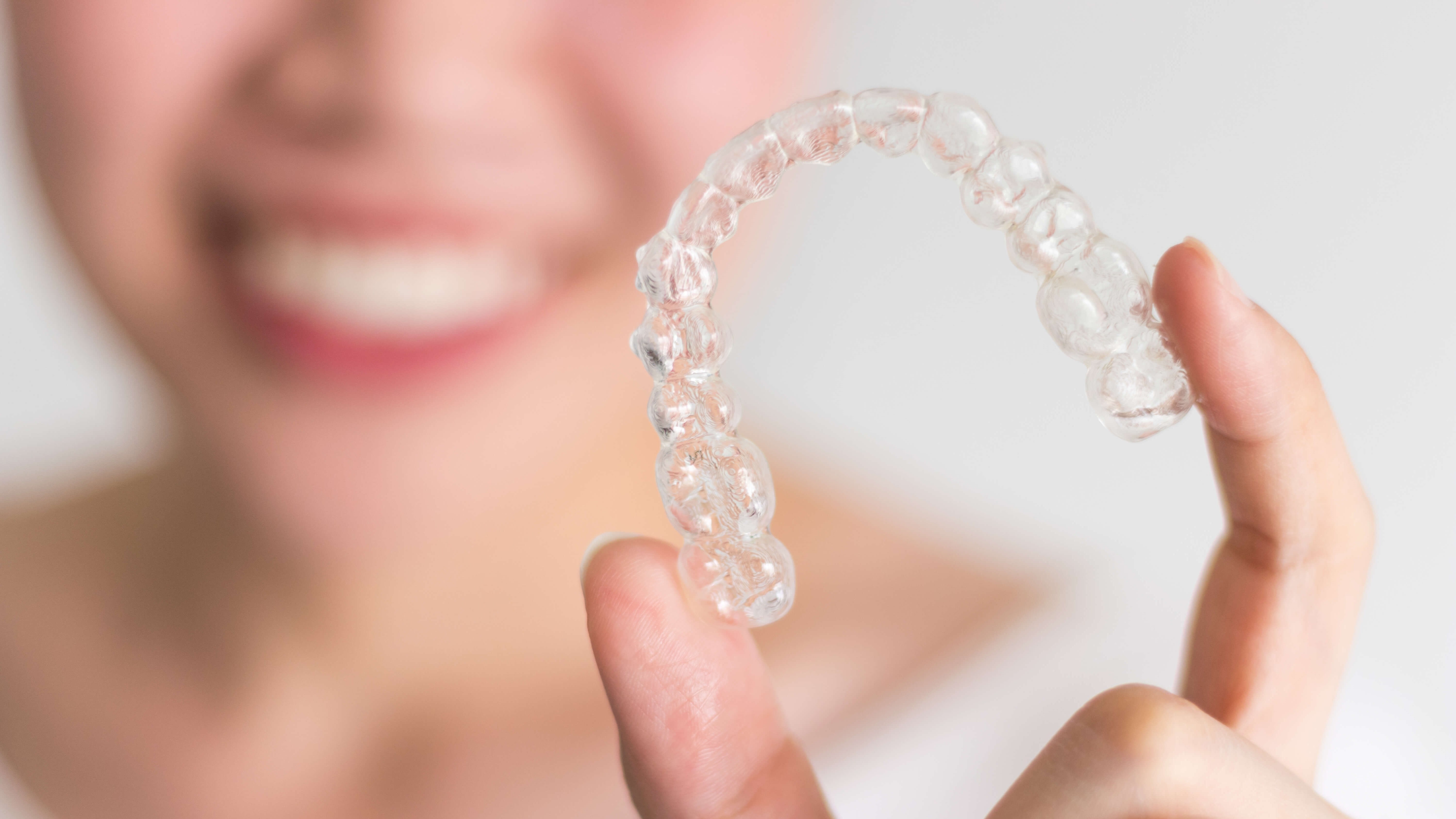 When it comes to your smile, most people want it to be straight. Many of our patients in Farmingdale, NY have had crowded, gapped, overlapping, or crooked teeth straightened with the help of Invisalign® treatment. At KFA Dental Excellence, we use clear teeth aligners to help our patients to gradually and continuously realign their teeth. This is a great orthodontic treatment option for those not wanting to use traditional metal braces to straighten their teeth. Our team will teach you the best oral hygiene tips and the best diet to follow during Invisalign treatment to achieve optimal results.
How does Invisalign work?
At KFA Dental Excellence, our team uses Invisalign to fix many concerns that our patients have with their current smile. We create a custom treatment plan for each patient, depending on their needs. We take impressions of your upper and lower arches to create your clear teeth aligners. Once the lab sends them to us, you will come back to our Farmingdale, NY office and learn how to use and care for them. Follow-up visits are used to track your progress. The length of time that you need to use Invisalign clear aligners depends on where your teeth are starting treatment. Most of our patients require a year of Invisalign treatment to achieve their smile goals.
What foods should I avoid during Invisalign treatment?
Many of our patients ask food-related questions like, "can you chew gum with Invisalign, and can you eat ice cream with Invisalign?" One of the benefits of using Invisalign is you can eat more food than you could with traditional metal braces. Some foods that you should avoid with Invisalign include:
Hard food/candy: Raw vegetables, hard fruit such as ripe apples, and all candy should be avoided since they can damage your aligners.

Sticky food/candy: Chewing gum should not be used when you're using clear teeth aligners. Other sticky foods, such as jelly beans or caramel, can pull at your aligners, causing them to break.

Acidic beverages: Coffee, tea, and wine can all stain your aligners. These drinks will leave a tint on your aligners, which will make your teeth look discolored. Also, their high temperatures can even misshape your aligners, leading to the need for a longer treatment time. We recommend limiting your soda and beer consumption during treatment as the carbonation can damage the aligners.
Oral hygiene tips for Invisalign
It's important to clean your Invisalign clear aligners every time that you brush your teeth. Soaking your trays with cleaning crystals and warm water for at least 20 minutes helps them stay clean. You can even brush them gently to remove any stains. Always ensure that your aligners are fully dry before you put them back in your mouth. Don't use toothpaste on them as it is abrasive and can scratch them. Also, avoid mouthwash during Invisalign treatment as it contains harsh ingredients that can damage your aligners.
Other things to avoid during Invisalign treatment to ensure your clear teeth aligners stay intact include:
Smoking

Chewing on hard objects

Chewing gum
During your visit to our Farmingdale, NY office, we can answer your questions about the specifics of what you can and cannot do when you're using Invisalign clear aligners.
Learn more on how Invisalign can improve your smile
When you want a straight smile, Invisalign may be the answer. At KFA Dental Excellence, we help our patients throughout Farmingdale, NY straighten their teeth with Invisalign clear aligners. To learn if you're a candidate for Invisalign and what you can and cannot do with these aligners, schedule an appointment with our professional dental team today.