What Bite Problems Can be Corrected with Invisalign® treatment?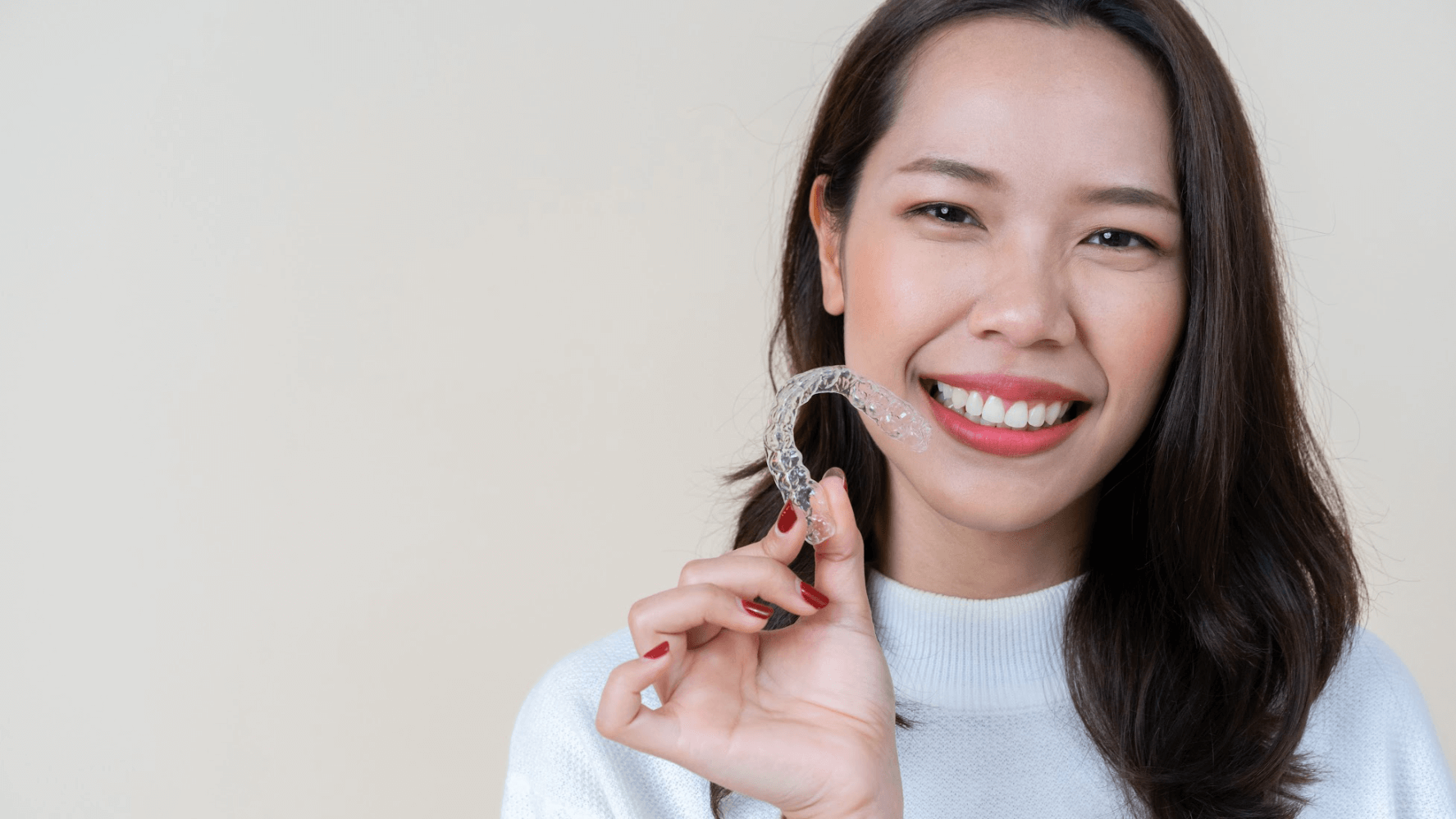 Invisalign treatment is among the most popular orthodontic treatments available today, helping patients of almost any age achieve the straighter smile they desire without many of the downsides associated with traditional metal braces. While Invisalign clear aligners are often thought of as simply a solution for straightening crooked teeth, the treatment can also help to address a variety of bite-related issues. At KFA Dental Excellence, Farmingdale, NY, Invisalign provider Dr. Angela Ferrari can work with you to determine whether your bite issues may be effectively treated with clear aligners.
What does Invisalign treatment do?
Invisalign clear plastic aligners are a widely used orthodontic treatment designed to improve or correct a number of issues, including crooked teeth, slightly rotated teeth, and others. The primary goal of Invisalign treatment is to produce a straighter, more pleasing smile, though many patients enjoy the added benefits of a more comfortable bite, enhanced ability to eat, chew, and talk, improved dental health overall, and boosted self-esteem.
Can Invisalign fix a misaligned bite?
There are several bite-related problems specifically that can often be addressed, improved, and sometimes completely corrected with Invisalign aligners. These include:
Overbite
Underbite
Crossbite
Open bite
Crowding
Midline misalignment
However, it's important to note that Invisalign treatment is typically reserved for many mild to moderate bite problems. For more severe bite misalignment and/or complex orthodontic issues, traditional braces or other orthodontic treatments may be more appropriate. To determine whether Invisalign aligners can help with your overbite, underbite, or other bite problems, Dr. Ferrari will conduct a thorough evaluation and exam.
How long does Invisalign treatment take to work?
Preliminary results with Invisalign aligners can be seen relatively quickly after the patient begins using their clear plastic aligners — in some cases, as soon as a few weeks or months following the initiation of treatment. On average, patients can expect their full course of Invisalign treatment to take about 12 – 18 months, but this can vary based on the severity and complexity of the orthodontic issues being treated, how closely the patient adheres to their treatment instructions, and other factors.
How long do you have to wear Invisalign aligners each day?
For the most effective and efficient treatment possible, it is critical that patients wear their Invisalign aligners for at least 20 – 22 hours per day, including while sleeping. The clear plastic aligners offer discretion while speaking, laughing, and interacting with others, but they can be removed for short periods of time when necessary — like during meals, when taking a photo, or when playing an instrument. For this reason, younger children are often considered better candidates for traditional braces, as they may be more forgetful or less disciplined when it comes to wearing their Invisalign aligners for the required amount of time. Invisalign for teens and children can be considered on a case-by-case basis following a consultation with Dr. Ferrari.
Get a more comfortable bite and straighter smile with Invisalign aligners in Farmingdale, NY
Not only can a misaligned bite be a cosmetic nuisance, but it can also lead to discomfort, damage to the teeth, and other complications. With Invisalign treatment, mild to moderate bite issues and other orthodontic concerns may be addressed to restore a more comfortable, healthy, and aesthetically pleasing smile. To learn more about whether Invisalign treatment may be right for you, call KFA Dental Excellence to schedule your Invisalign consultation with Farmingdale, NY, dentist Dr. Angela Ferrari today.