Is Invisalign® Treatment Painful?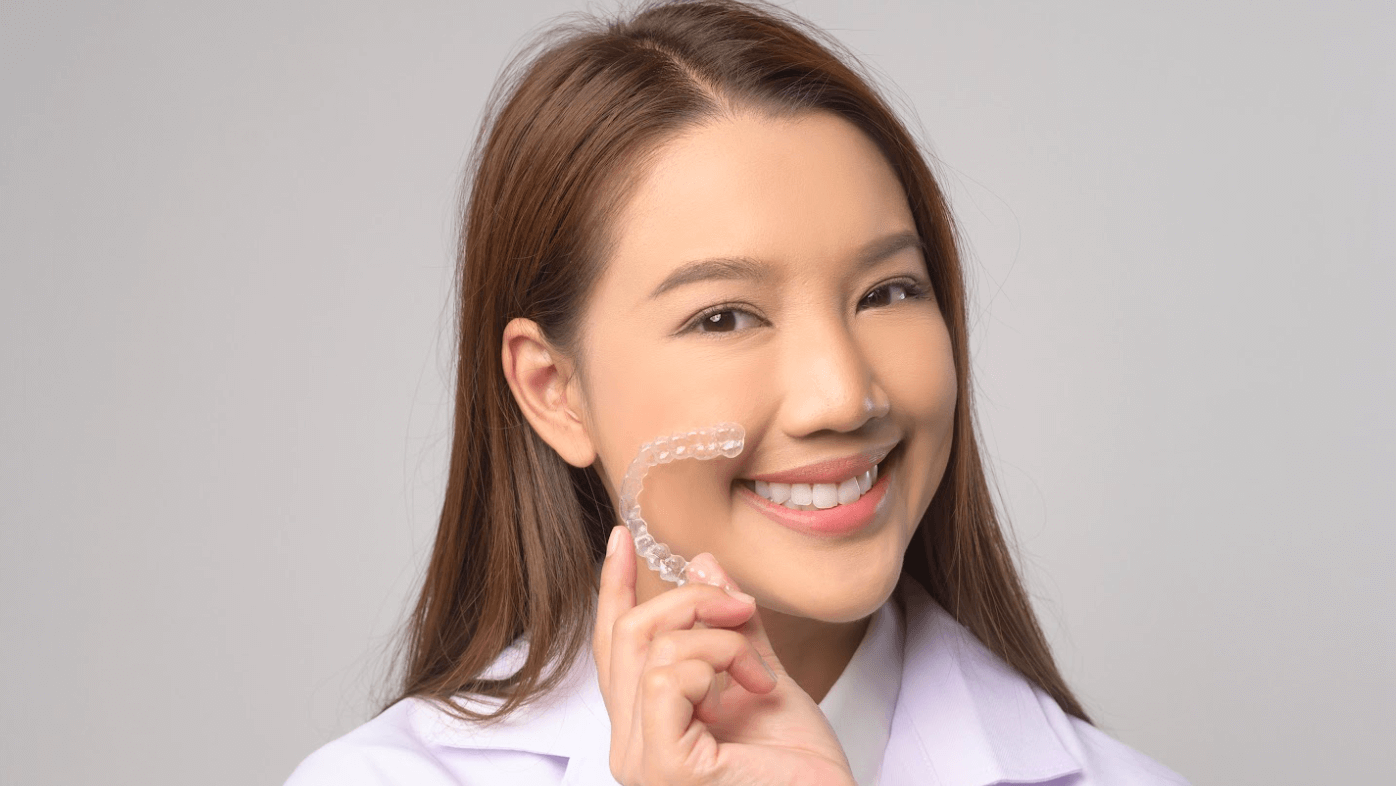 Are you dreaming about having a dazzlingly straight smile? If so, Invisalign treatment might be the perfect choice to help meet your needs. However, some people hesitate to undergo Invisalign treatment because they fear that the teeth straightening procedure might be painful, like traditional metal braces. Luckily, Invisalign treatment is not considered painful and can give you a perfect smile.
If you would like to learn more about Invisalign treatment, schedule a consultation with Dr. Angela Ferrari or a member of our dental team at KFA Dental Excellence in Farmingdale, NY to discuss the benefits of Invisalign clear aligners for straightening teeth. During a consultation, a member of our team will meet with you to listen to your goals and let you know if Invisalign treatment is the right choice for your unique needs.
Why consider Invisalign treatment?
Invisalign treatment uses clear aligner trays to gently straighten your teeth. An improper bite or crooked teeth not only look unattractive but can also lead to future dental problems. We will provide custom-made Invisalign aligners for your unique bite and needs.
Many people worry that Invisalign clear aligners will cause discomfort like traditional braces, but Invisalign treatment is virtually pain-free and is much less noticeable than braces. You'll remove the clear Invisalign aligners when you eat and brush your teeth. Every few weeks, you will swap out your old aligner for a new one to continue moving your teeth into place without causing pain. Most people who meet you will not even know you are wearing Invisalign aligners because they are wonderfully discreet.
How does Invisalign work?
We begin by taking impressions of your teeth so that your customized Invisalign aligners are ready for your first fitting. You'll wear your aligners every day. Keep the Invisalign aligner in at least 20 to 22 hours per day to encourage the teeth to move into a straight position.
You will need to meet with our team every 4 – 6 weeks to ensure the Invisalign aligner is moving your teeth effectively. At your visit, it will usually be time to swap out your current aligners for the next one in the series. It will typically take about a year to straighten your teeth and can result in an amazing smile. As you swap out one aligner for another, your teeth might feel a little sore, but unlike traditional braces, Invisalign is not considered painful.
After using Invisalign for approximately a year to give you a straight smile, you will still need to maintain your teeth, so they do not start to slowly migrate back to their original positions. Our team at KFA Dental Excellence in Farmingdale, NY will fit you for a retainer that can keep your teeth in their proper positions.
Our dental team will take digital impressions of your teeth to craft the retainer. You'll wear the retainer at night to maintain your bite and smile. You'll also need to undergo annual exams to ensure ongoing dental health.
Schedule an Invisalign consultation in Farmingdale, NY today
If you would like to learn more about Invisalign aligners, schedule an appointment with Dr. Angela Ferrari or a member of our team at KFA Dental Excellence in Farmingdale, NY. During the consultation, you can ask questions about the Invisalign process and whether the teeth straightening aligners will cause you pain. Contact us to learn more.