Invisalign® Treatment is a Great Option for Both Teens and Adults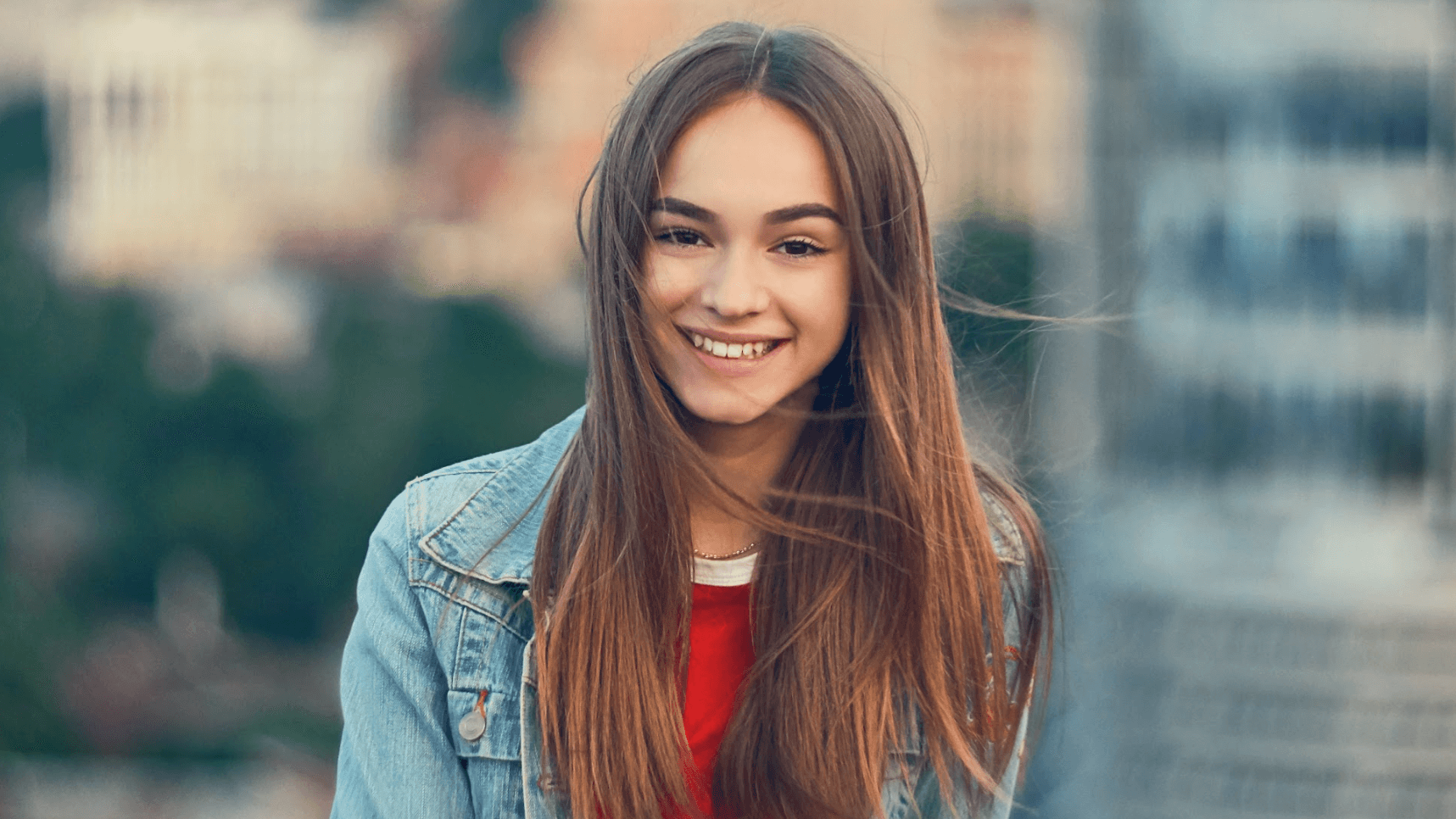 Do you suffer from crooked teeth or an improper bite? If so, Invisalign treatment might be an ideal choice for teens and adults. Invisalign aligners are clear, removable, and comfortable, unlike traditional metal braces. The aligners are custom-made to gently move your teeth, so you'll gain a dazzling smile.
Schedule a consultation with Dr. Angela Ferrari at KFA Dental Excellence in Farmingdale, NY to determine if Invisalign treatment is right for you. Dr. Ferrari will examine your teeth and discuss your goals with you. We want to ensure that the Invisalign treatment is the right choice for your particular dental needs.
Invisalign aligners for a straight smile
Misaligned teeth are very common. They can occur from the use of a pacifier, thumb sucking, missing teeth, trauma, or genetics. When your teeth are not aligned correctly, you can suffer from bite problems, uneven wear on your teeth, speech problems, chewing difficulty, and bite pain. Also, crowded or crooked teeth are hard to properly brush and floss, which can lead to decay.
Many adults and teens dream of a straight smile, but they don't want to wear painful, unsightly metal braces. Invisalign treatment is discreet and comfortable. Wearing Invisalign aligners causes almost no discomfort. Initially, some patients report slight tooth soreness as the teeth become used to the aligners. However, the discomfort quickly goes away as your teeth become used to the feel of the aligners.
All about Invisalign treatment
Our team will create dental impressions at our office in Farmingdale, NY. The dental impressions are used to create your customized Invisalign aligners. It is imperative that each aligner fits correctly to successfully move your teeth into the perfect smile. The length of time that you will wear Invisalign aligners will vary and depends on your goals.
You will wear your Invisalign aligners for at least 20– 22 hours per day. You can take out the aligners when you brush, floss, eat, or drink. As your teeth start to move, you will move on to the next set of aligners. You'll need follow-up appointments every 4 to 6 months with our team at KFA Dental Excellence in Farmingdale, NY to determine that your teeth are moving successfully into position. As needed, our team will take new impressions of your teeth to make the next set of aligner trays. Most patients will need to wear Invisalign aligners for around one year.
Once your bite has been corrected with Invisalign treatment, you'll need to keep your teeth from moving back into their previous position. You do not need to wear Invisalign aligners, but you will need to wear retainers to ensure your teeth stay in their proper positions. During your semi-annual cleanings and exams, our team will ensure that your teeth are not moving but staying in the perfect position to create a beautiful smile.
Schedule an Invisalign treatment consultation in Farmingdale, NY
Dr. Angela Ferrari or a member of our team will meet with you for a consultation. We will discuss your goals to determine if Invisalign aligners are the right choice for your particular needs. With Invisalign aligners, you can achieve the beautiful straight smile you have been dreaming about. Contact us today to learn more and schedule a consultation with Dr. Ferrari.