I Have an Overbite. Could I Still Get Porcelain Veneers?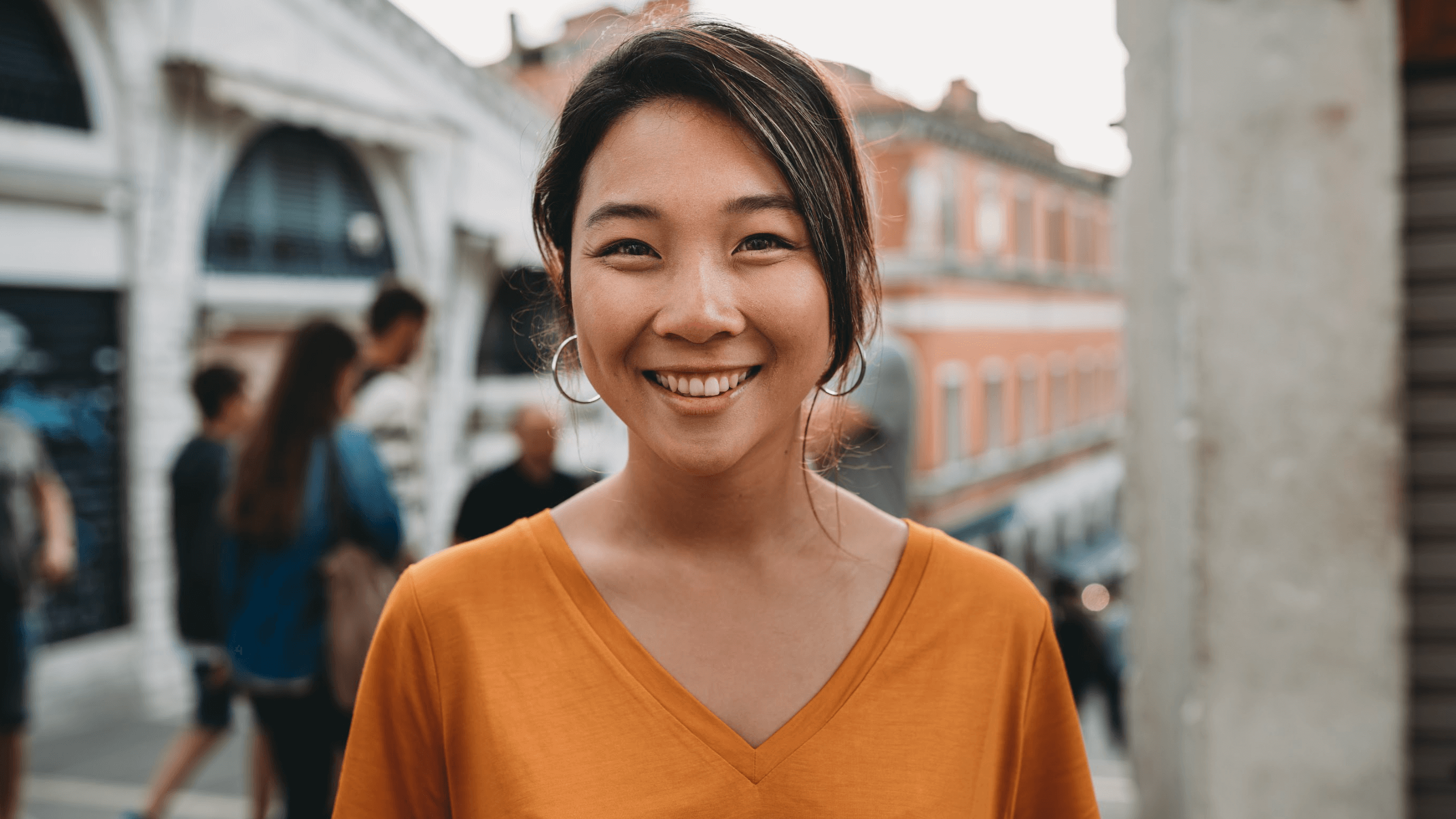 Porcelain veneers are a great way to enhance your smile and correct chipped, cracked, stained, or otherwise damaged teeth. At KFA Dental Excellence in Farmingdale, NY, Dr. Angela Ferrari helps patients learn if they're a good candidate for porcelain veneers.
If you're curious about porcelain veneers, you may wonder if they can help if you have an overbite. Veneers aren't right in every situation, but they can help perfect your teeth in a matter of weeks if you're a good candidate.
Below, we'll look at their benefits and how they work for patients with overbites.
What are the benefits of porcelain veneers?
Porcelain veneers allow patients to cover cracked, chipped, crooked, stained, or otherwise damaged teeth. However, they are only a cosmetic covering and do not solve any underlying dental health issues.
Veneers can be ideal for patients who do not want an invasive procedure but have mild to moderate aesthetic concerns. They're a great way to help perfect your smile without surgery.
Porcelain veneers are customized to match the rest of your smile, so they blend in with the size, shape, and color of the rest of your teeth. They can last for many years if cared for properly.
Not every patient is an ideal candidate for porcelain veneers. First, Dr. Ferrari will assess your oral health and suggest a plan to correct any underlying conditions affecting your teeth or gums. She will let you know if there are any procedures you should consider before getting porcelain veneers at KFA Dental Excellence.
Can patients with an overbite get porcelain veneers?
The first thing patients need to understand when they're considering porcelain veneers is how their teeth are aligned. Often, an overbite gets mistaken for an overjet. Both of these are types of "malocclusions" or "bad bites."
An overbite occurs when the top teeth overlap the bottom teeth – this is called a vertical overlap, and it can cause the bottom teeth to rub against or even penetrate the gums behind the top teeth.
It's important to know that you can have an overbite and an overjet at the same time. In every case, Dr. Ferrari will advise about options for improving your smile, but technically it is possible to get veneers when you have an overbite or overjet. However, while they will improve the look of your teeth, they will not correct the underlying issue causing the overbite or overjet.
How can I improve the look of my teeth if I have an overbite?
If you have an overbite or overjet, you may need to correct the alignment issues with braces or other orthodontic procedures. Usually, Dr. Ferrari advises patients to get orthodontic work done before investing in veneers.
The goal is to correct the underlying cause of the malocclusion before putting veneers on your teeth. That's because orthodontic equipment, such as braces, could damage the porcelain veneers, causing them to crack or break.
Get porcelain veneers in Farmingdale, NY
If your overbite or overjet is slight, causes no other issues, and you see no need to correct it cosmetically, you may still be able to get porcelain veneers.
If you're a patient in the Farmingdale, NY area, the first step toward finding out if you're an ideal candidate for porcelain veneers is to schedule a consultation with Dr. Angela Ferrari at KFA Dental Excellence.