How Often Should I Brush My Teeth During Invisalign® Treatment?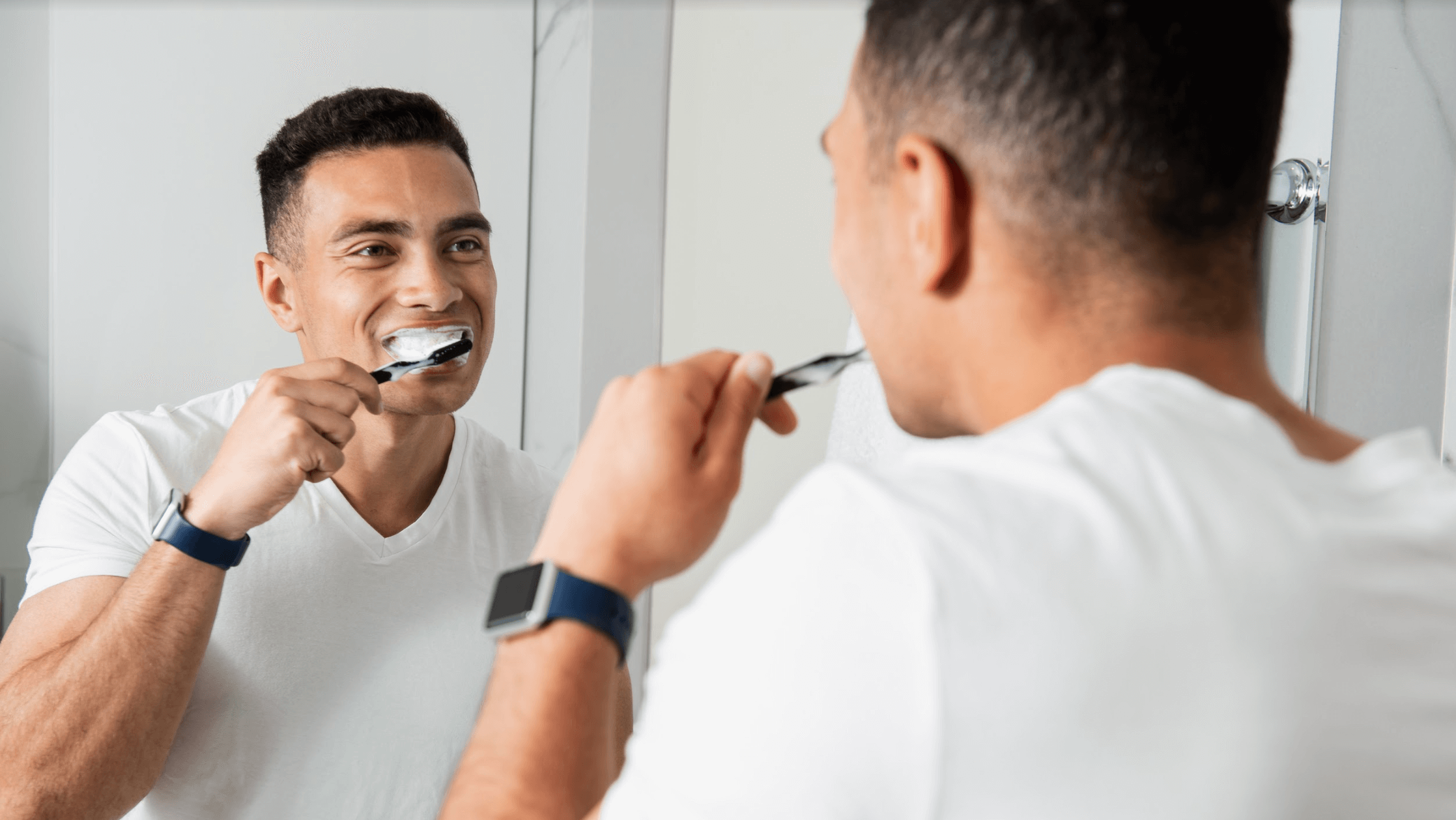 Many teens and adults suffer from misaligned teeth. However, traditional braces are painful and considered aesthetically displeasing. With Invisalign treatment, you can get the same results without the pain and discomfort traditionally associated with braces. Dr. Angela Ferrari can help you determine if Invisalign aligners may be a good option for you. Schedule a consultation with KFA Dental Excellence in Farmingdale, NY today.
What are Invisalign aligners?
Invisalign aligners are clear, plastic trays designed to slowly and carefully straighten your teeth. This reduces crooked teeth and improper bites, which, left untreated, can lead to pain. Due to the removable nature of the aligners, cleaning and eating are easier than with metal braces. Invisalign treatment is great for teens and adults who want to straighten their teeth without the pain and appearance of traditional braces and other orthodontic treatments.
What should I know about Invisalign aligners?
You will need to wear your Invisalign aligners for a specific amount of time per day, usually around 22 hours. However, you should take them out when you eat or drink anything that is not water. It is important to remember that your teeth need to be clean when you put the aligners in, so you will need to brush your teeth every time you eat or drink something besides water. This helps keep your aligners clean and virtually stain-free. This means that there is no specific number of times you should be brushing your teeth; rather, you should brush as many times as necessary.
How do Invisalign aligners work?
After a consultation with Dr. Ferrari, your first Invisalign trays will be made using impressions. Once these are ready, you will need to come back in so Dr. Ferrari can ensure that the aligners fit correctly and that everything is comfortable for you to wear. Invisalign aligners will need to be worn between 20 and 22 hours a day and only taken off when eating or cleaning your teeth. Over time, you will move to different sets of aligners, and your teeth will begin to move into a better position. Follow-up appointments are needed approximately every four weeks. This helps Dr. Ferrari ensure that your teeth are moving properly and that they are in good shape.
What happens after Invisalign aligners?
After your Invisalign treatment, it will be important to keep your teeth in the correct position. To keep them from moving back into their previous position, you will be fit for a retainer. These are custom-made using digital impressions. You will be given instructions on how to clean, care for, and wear your retainer. Good oral hygiene can also help keep your teeth in optimal condition.
Where can I get Invisalign aligners in Farmingdale, NY?

Keeping your teeth clean and healthy is an important part of having Invisalign aligners. This consists of brushing your teeth before putting your aligners back on any time you eat or drink anything that is not water. However, there is no set number of times you should brush your teeth with Invisalign aligners. Dr. Angela Ferrari can help answer any other questions you may have regarding your Invisalign treatment. Contact KFA Dental Excellence in Farmingdale NY today for a full consultation on the overall state of your oral, dental, and orthodontic health.