How Many Hours A Day Should You Wear Invisalign Aligners?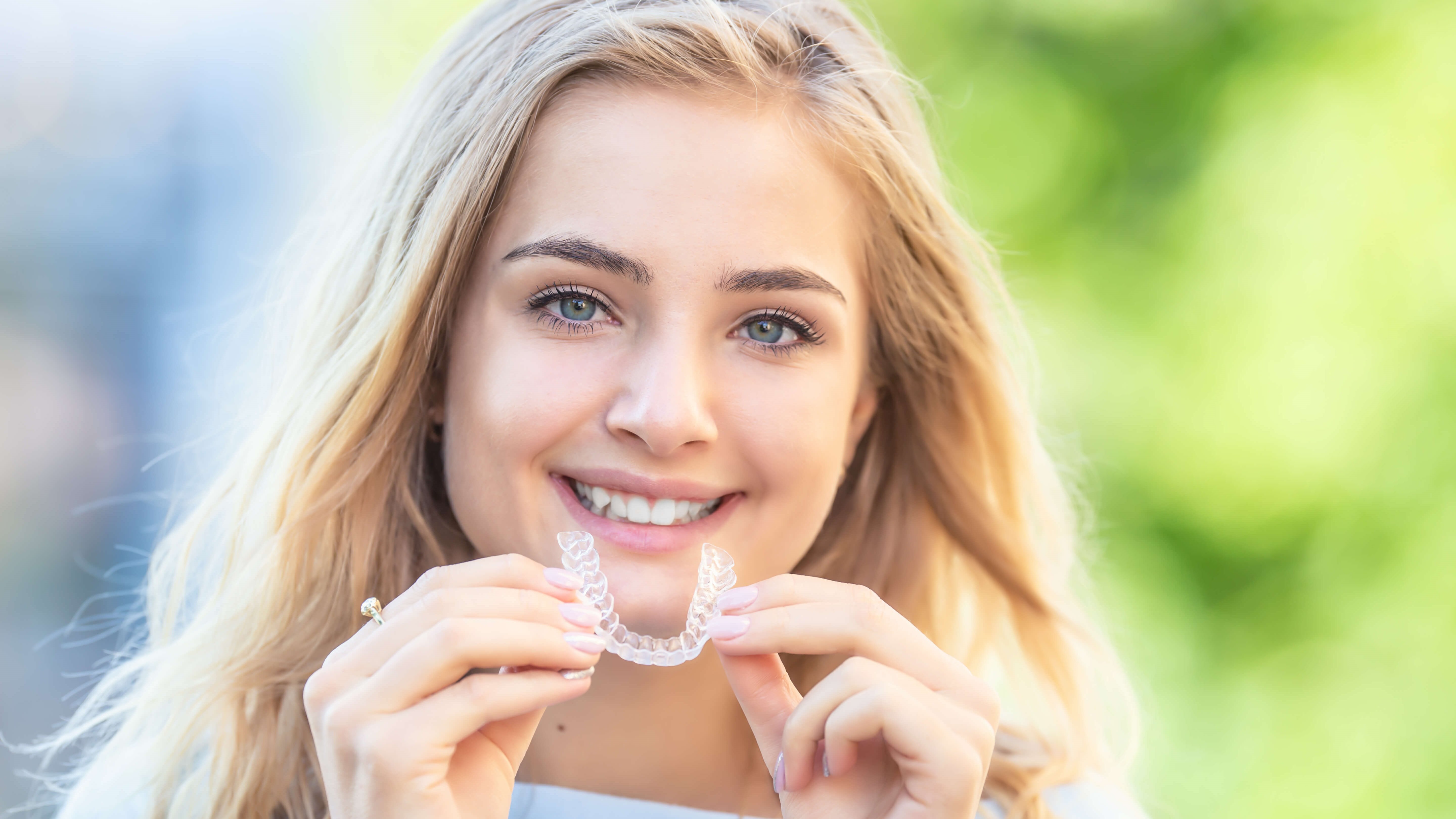 When you're looking for effective teeth straightening, KFA Dental Excellence offers Invisalign®. Not only can they straighten your teeth, but they can also make them healthier. These clear teeth aligners correct crooked teeth or improper bites for our Farmingdale, NY patients. Clear braces are a comfortable way to align your teeth, and metal braces can be unsightly and cause pain or discomfort. Invisalign makes it easy to keep your teeth and gums clean, which almost instantly improves oral health. When you're looking for a way to straighten your teeth, call our dental office to schedule a consultation to determine if you're a candidate for Invisalign.
Who is a candidate for Invisalign in Farmingdale, NY?
During your consultation at KFA Dental Excellence, our team can learn about your medical and dental history to determine if Invisalign treatment will work well for your oral health. There are many reasons why you have misaligned teeth, including:
Genetics

A missing tooth or teeth

Chronic thumb-sucking as a child

Trauma or injury
Our Farmingdale, NY team can use Invisalign to fix a smile. Misaligned teeth can cause uneven enamel wear, tooth or jaw pain, and trouble speaking or chewing. Your Invisalign aligners help to gradually and continuously move your teeth to where they belong. Getting used to your Invisalign braces may take a week or so, but they are much more comfortable than other orthodontic treatment alternatives. So, how long do you wear Invisalign? This varies by patient, depending on their existing teeth position and goals for treatment.
What does Invisalign do to your teeth?
After a dental exam, our team will map out your Invisalign treatment with 3-D impressions of your teeth. Once your trays are ready, you will come back to our Farmingdale, NY office to ensure that they fit right. During this visit, we will also teach you how to use your new aligners properly. We suggest follow-up appointments every 4 – 6 weeks to evaluate your progress and receive your next sets of aligners.
Tips for Invisalign success
Many patients wonder how long do Invisalign attachments stay on? Inconsistent use of Invisalign allows teeth to shift back to their old positions slowly. At KFA Dental Excellence, we recommend patients wear their aligners for 20 – 22 hours a day for the most effective results. The degree of movement can vary depending on how often you don't wear your clear teeth aligners. However, you can get back on track by inserting your previous tray. While it may not fit comfortably at first, your teeth should re-shift in a few weeks. Failing to wear your Invisalign aligners properly can delay your progress. The best plan of action is to protect your investment and keep your Invisalign trays in for as long as possible daily.
Learn how to make sure your Invisalign treatment is successful
When you're looking for ways to straighten your teeth in Farmingdale, NY, you should consider Invisalign. Our team evaluates patients interested in teeth straightening to see if they're a candidate for Invisalign. To learn more about Invisalign, call to schedule an appointment at KFA Dental Excellence today. At your consultation, we can answer important questions about how long do Invisalign attachments stay on and how many hours a day you need to wear Invisalign.