How Many Dental Visits Will I Have During Invisalign® Treatment?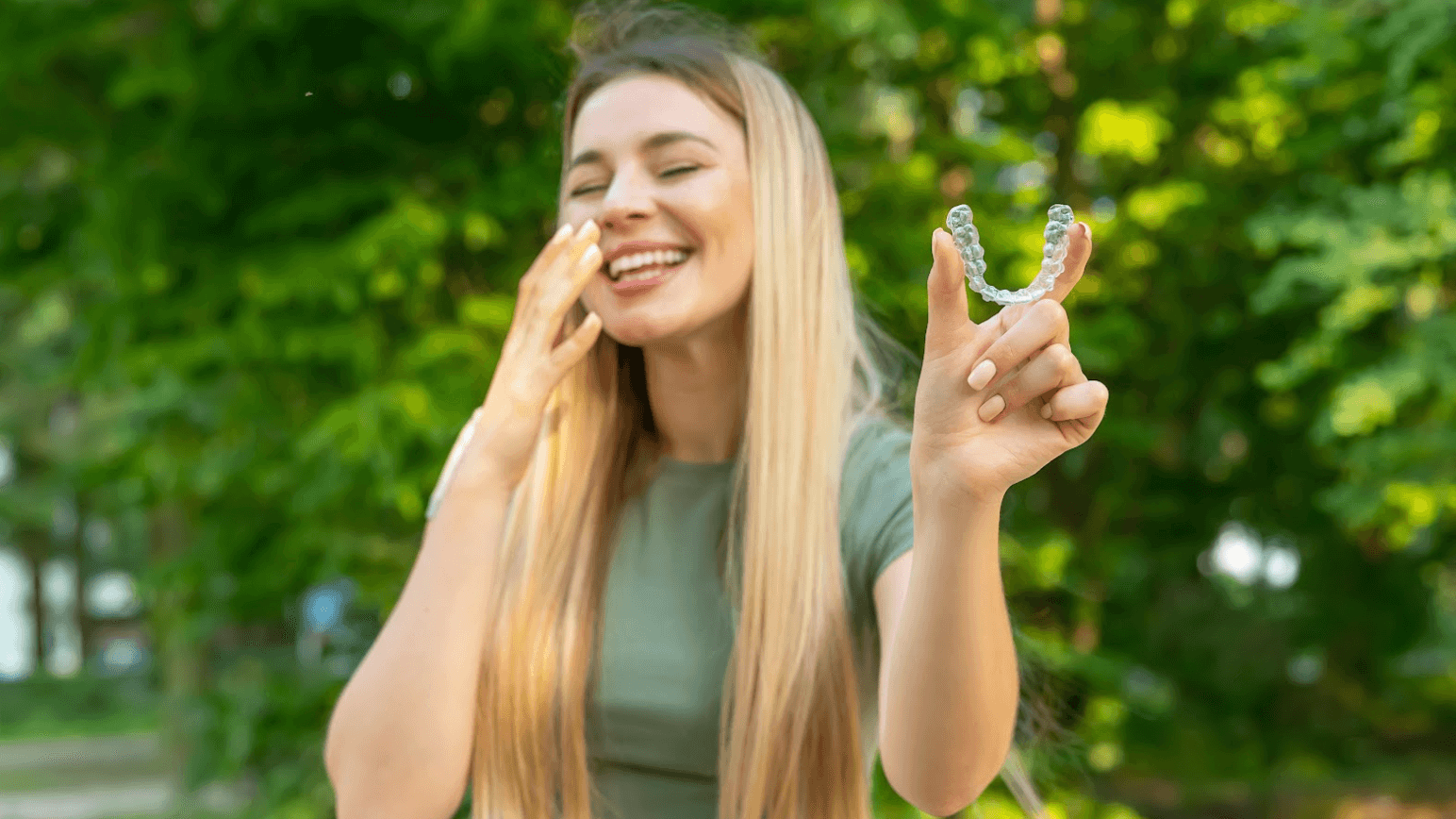 Invisalign aligners are an exciting way to achieve a straighter and more confident smile. But as you embark on this orthodontic adventure, you may be wondering how many dental appointments you'll need throughout your course of treatment. The answer depends on your case and desired results. In general, most people will need to book an assessment at KFA Dental Excellence every 4 – 6 weeks for checkups and adjustments.
Below, Dr. Angela Ferrari describes how clear aligners work and what factors determine your number of dental visits in Farmingdale, NY. We can help you make the most out of your Invisalign treatment and enjoy a beautiful smile in no time.
Your Invisalign consultation
Dr. Ferrari will need to examine your teeth and gums to determine your candidacy for Invisalign aligners. If you're approved, we take detailed impressions of your mouth and send the images to a special Invisalign lab. The impressions are used to create a series of custom-made aligners that slowly shift your teeth into place over time. Patients are instructed to return to our office for checkups and adjustments every 4 – 6 weeks.
What happens during these checkups?
Throughout their orthodontic treatment, patients should schedule check-ups at KFA Dental Excellence. These regular dental appointments allow us to monitor the alignment progress and make any adjustments to your Invisalign plan. Our goal is to ensure the best possible outcomes for your smile.
Dr. Ferrari also takes the time to assess your overall oral health during these visits. This is important because any dental issues could lead to long-term complications.
How do you know when Invisalign treatment is done?
Dr. Ferrari will let you know when your orthodontic treatment is complete. However, this isn't necessarily the end of your Invisalign journey. Retainers are necessary to prevent your teeth from shifting back into their original positions. KFA Dental Excellence may recommend wearing a retainer for six months to one year. Retainers are also clear aligners and can be removed for activities like brushing and eating.
Here's how to keep your teeth healthy and aligned throughout Invisalign treatment in Farmingdale, NY:
Follow any at-home instructions provided by Dr. Ferrari
Brush your teeth before you put the aligners back into place
Clean the aligners with a soft cloth or toothbrush
Remember to schedule follow-up dental visits as needed
The importance of attending your appointments
We understand that life gets busy, and you may need to miss an appointment here or there. However, patients should attend all scheduled check-ups to stay on track with their orthodontic treatment. Missing dental visits can add weeks or even months to the length of your timeline or cause your teeth to move into the wrong position. If you're ever unsure about the process, don't hesitate to call KFA Dental Excellence and speak with one of our knowledgeable team members.
Ask about Invisalign treatment
Clear aligners are an amazing way to transform your smile without metal brackets or wires. If you're interested in Invisalign treatment, contact KFA Dental Excellence for a consultation in Farmingdale, NY. Dr. Angela Ferrari will help you determine your candidacy and provide the information you need to get started. Our appointments are quick and comfortable, and we strive to make your experience seamless.