How Long Do I Need to Wear Invisalign® Aligners?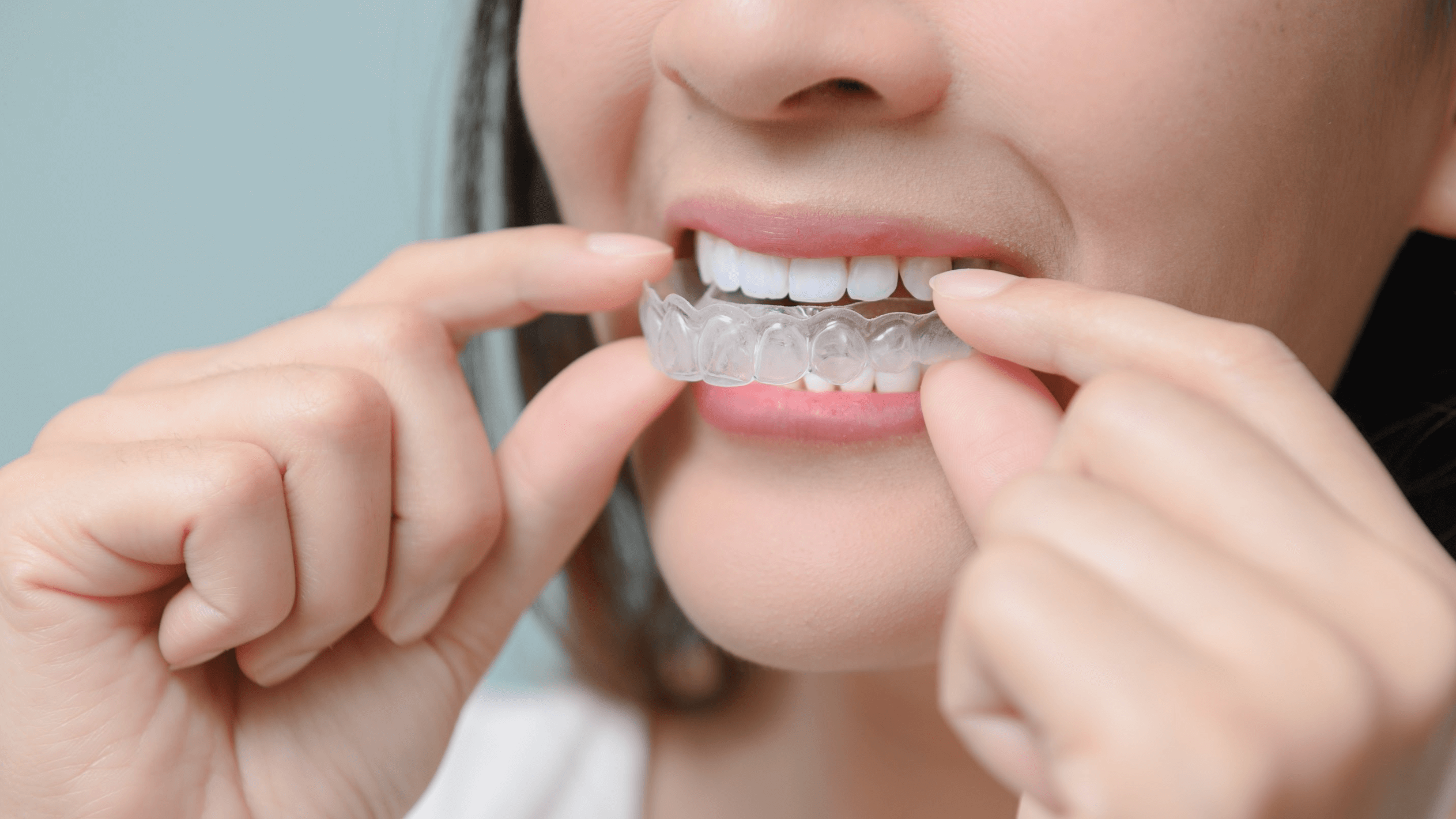 Crooked or misaligned teeth can not only impact the overall aesthetic of your smile but also your oral health. However, with Invisalign aligners, you can now straighten your teeth easier than ever before. Dr. Angela Ferrari can help you get fitted and equipped with your aligners to start your journey to straighter teeth. Schedule a consultation with KFA Dental Excellence in Farmingdale, NY to learn how Invisalign aligners can help you today.
What are Invisalign aligners?
Invisalign aligners are clear plastic aligners that can be removed for optimal cleanliness and effectiveness. Since you can remove the aligners, it is simpler to clean your teeth and aligners after eating or drinking anything. Each aligner is custom-made for your teeth and changed as your teeth progress and move. Dr. Ferrari will track this progress and other factors to determine your exact course of treatment. This treatment is considered more comfortable and less painful than traditional braces. If you are looking to straighten your teeth without the normal pain and inconvenience of braces, then Invisalign aligners may be the best option for you.
How do Invisalign aligners work, and how long will I need them?
There are many reasons for crooked teeth, from trauma to genetics and most things in between, but Invisalign aligners are designed to slowly and deliberately move your teeth into the correct position. This treatment avoids many side effects of braces, including pain, hassle, and a bad appearance. The first step in making your aligners is getting an impression of your teeth to create your custom trays. You should wear your aligners for around 22 hours a day every single day. If you properly care for your teeth, you should be out of your aligners in about 18 months. Since every patient is unique, this could vary depending on the severity of your condition. If Invisalign aligners sound like the option for you, contact KFA Dental Excellence in Farmingdale, NY to learn more about Invisalign aligners today.
How can I keep my teeth straight after Invisalign?
After your teeth are in their new position, it is important you keep them there so that they stay straight. Our office will fit you with a retainer to ensure your smile stays in ideal condition. Each retainer is made to fit your teeth with digital impressions. Dr. Ferrari will go over how to care for your retainers and keep watching your teeth to ensure they stay in the correct position. You will need to attend annual exams and biannual dental cleanings, so our office can ensure your teeth are staying in place.
Where can I get Invisalign aligners in Farmingdale, NY?
For optimal results, you need to wear your aligners for around 22 hours a day; this does mean you will have to sleep in them. However, they are removable so you can clean them to keep them as comfortably as possible. Every case is different, but on average, you will need your aligners anywhere from a year to a year and a half. Dr. Ferrari can help guide you when deciding if Invisalign aligners are a good choice for you. This treatment helps not only the aesthetic side of your teeth but can also help your oral health. Contact KFA Denta Excellence in Farmingdale, NY for a full consultation on the state of your oral health.