How Long After A Bone Graft Can I Receive A Dental Implant?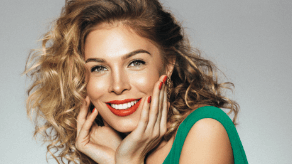 Dental implants are a viable long-term solution for replacing missing teeth. However, some patients require a bone grafting procedure to prepare the area for implant placement. Dr. Angela Ferrari estimates that it takes 6 – 9 months for the graft to heal before a dental implant can be placed. It's important to rest and follow all post-surgery instructions to ensure proper healing in Farmingdale, NY. 
Could you benefit from a bone graft? Call KFA Dental Excellence to book an assessment with our trained team. We strive to provide top-notch services, so patients enjoy the full benefits of dental implants. 
When is a bone graft needed? 
Dental implant patients require a certain amount of bone density to securely hold the implant in place. But sometimes, factors like periodontal disease, trauma, or other medical issues cause bone loss in the jawbone. When this happens, a bone graft is necessary to provide a stronger foundation for the implant. 
Ideal candidates for a bone graft have missing teeth and are in good overall health. Dr. Ferrari can perform an evaluation and recommend the best bone grafting method based on your unique needs. 
What happens during a bone grafting procedure? 
KFA Dental Excellence can offer a bone graft through a variety of materials, including bone from your own body (autograft), from another person (allograft), from an animal such as a cow (xenograft), or from a lab-grown synthetic material (alloplast). The procedure itself varies based on the material being used and the area to be treated. 
During bone graft surgery, Dr. Ferrari will use a predetermined material to fill in any gaps or defects where teeth are missing. We may place proteins and collagen to promote natural healing and encourage new growth. Patients are then sent home on the same day as their procedure to start the recovery process. 
How long does it take to heal after a bone graft? 
It takes 6 – 9 months for the area to heal before a dental implant can be placed in Farmingdale, NY. Dr. Ferrari will monitor your progress over these months to ensure that the graft is healing properly and taking in the new bone material. 
In the meantime, patients must be sure to follow all post-surgery instructions. These may include cleansing the area regularly, avoiding hard or chewy foods, and abstaining from harmful habits like smoking. Once the graft has healed, patients can move forward with implant placement. 
What are the benefits of bone grafting? 
Bone grafting is a safe and effective process that can give you the strong, healthy jawbone needed for dental implants. The improved bone density also ensures that your implant will remain in place for years to come. 
Here's why patients choose to work with Dr. Ferrari at KFA Dental Excellence:  
We offer a variety of bone grafting materials to help meet your needs 
Our team has the expertise needed for successful grafts 
Top tools and technology are used to ensure precise, comfortable outcomes 
We help patients of all needs and backgrounds enjoy healthy, beautiful smiles 
Ask about our implant process 
Missing teeth can cause a lot of discomfort and insecurity. Get your smile back on track with KFA Dental Excellence! Call to book an appointment with Dr. Angela Ferrari and find out if you could benefit from a leading-edge bone graft procedure in Farmingdale, NY. We look forward to welcoming you into our practice.