Can Porcelain Veneers Help Close Gaps Between Teeth?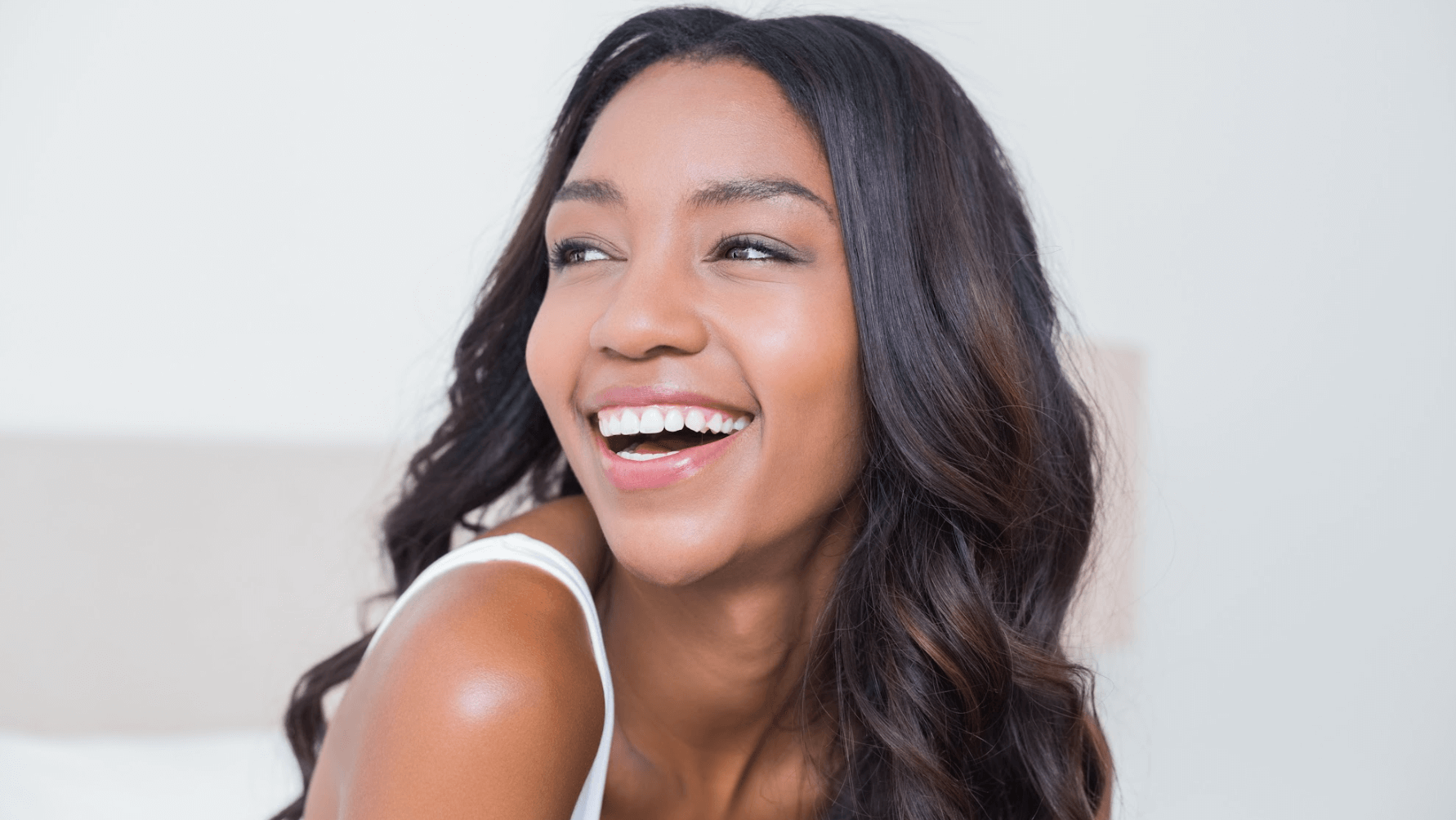 While some people do not mind having natural gaps between their teeth, many men and women feel self-conscious about their smiles due to a gap between teeth. In some cases, it can even make eating, drinking, and chewing uncomfortable. Whatever your reasons for wishing you could close the gap between your teeth, Farmingdale, NY dentist Dr. Angela Ferrari and the experienced team at KFA Dental Excellence can help with a wide range of cosmetic dentistry services available at our state-of-the-art office. One of the most popular and effective options for concealing a gap between teeth and creating a beautiful, seamless new smile is the application of porcelain veneers. Keep scrolling to discover how porcelain dental veneers can be used to close the gap between your teeth.
How can I get rid of the gap between my front teeth?
Most often, space between teeth affects the top two front teeth, though it can occur elsewhere in the smile. When gaps between the teeth are highly visible — as in cases where the front teeth have a space between them — many people become interested in closing the gap for a more aesthetically pleasing look. There are a number of options for doing so, including dental crowns and orthodontic treatments (in some cases), but porcelain veneers are among the most convenient, effective, and longest-lasting solutions for closing a gap between teeth.
What are porcelain veneers?
Porcelain veneers are custom-made, shell-like pieces that are bonded to the front face of the tooth and wrap slightly around the back (or top) for security. Because porcelain veneers are exceptionally thin compared to other types of dental restorations, applying them requires only a minimal amount of preparation and enamel reduction, which allows the patient to preserve most of their natural tooth structure and avoid the use of an anesthetic. Porcelain veneers can be used to correct or conceal a number of cosmetic dental flaws, including:
Stained teeth
Yellow teeth
Dull teeth
Uneven teeth
Misaligned teeth
Chipped tooth
Cracked tooth
Short/small teeth
Gap between teeth
How do porcelain veneers close a tooth gap?
Unlike orthodontic treatments, porcelain veneers do not close a gap by physically bringing the teeth closer together. Instead, they are custom-shaped to fit adjacent to one another so that, when they are applied to the teeth, they conceal the gap. In the same way, veneers can conceal inconsistencies in tooth size, shape, and other characteristics to create a more even-looking smile.
How long do porcelain veneers last?
Porcelain veneers are remarkably durable and are considered one of the longest-lasting dental devices available today. For many patients, porcelain veneers can last for decades or — in some cases — a lifetime. Still, it may be necessary to replace or repair veneers at some point due to damage, trauma, or wear and tear. To extend the life of your porcelain veneers for as long as possible, be sure to:
Brush and floss twice daily
Avoid hard, sticky, or crunchy foods
Avoid staining foods and beverages
Wear a night guard if recommended
Protect your teeth with an athletic mouth guard during sports and other physical activities
Attend all routine dental exams and cleanings
Feel more confident about your smile than ever with porcelain veneers in Farmingdale, NY
If you have spent years feeling self-conscious about your smile because of a gap between your teeth, staining, or another cosmetic defect, now's the time to regain the self-esteem you deserve. For more information about the full suite of cosmetic dentistry treatments and procedures available at KFA Dental Excellence, including porcelain veneers, call to schedule your consultation and exam with Farmingdale, NY dentist Dr. Angela Ferrari today.