Are Bone Grafts Required For Dental Implants?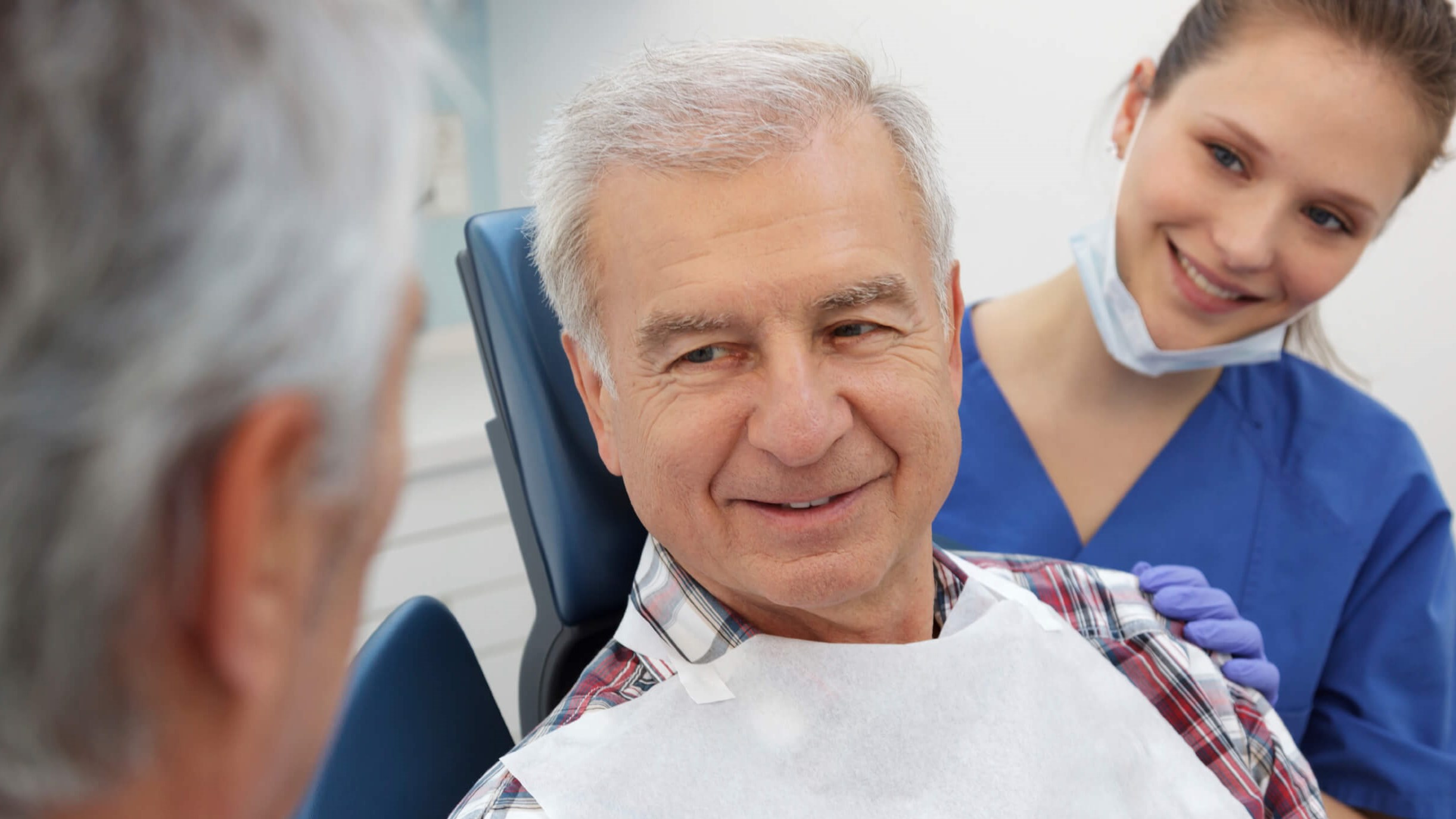 Dental implants are a great way to restore your smile if you're tired of dentures and bridges. They are the most popular restoration option because they work the same as your natural teeth. Before having any surgery in Farmingdale, NY, it is important to understand how the procedure works. This includes the possibility of needing a bone graft beforehand.
Sometimes bone grafts are required before getting a dental implant. However, it depends on your oral health and needs. Angela Ferrari, D.D.S., and the talented team at KFA Dental Excellence can offer resources and information when you come in for a dental assessment. Talk to a member of our staff to schedule an appointment.
About dental implants
Dental implant surgery replaces a missing tooth root with a medical-grade titanium post. Once placed, the post fuses with the jawbone, so it won't slip out of place. An artificial tooth is then placed on the post so your smile appears seamless. This makes dental implants a welcome alternative to temporary dentures or bridges that may not fit or function well. Dental implants are a top solution for patients who:
Have a missing tooth or teeth

Are unable or unwilling to wear dentures

Want to improve their ability to eat and speak

Are willing to commit several months to the procedure
Why do I need a bone graft?
There are some circumstances when a jawbone is not able to support a dental implant fully. This is when bone graft surgery is recommended. For example, let's say you've had missing teeth for years due to physical trauma or advanced gum disease. When this happens, the bone around your teeth begins to deteriorate. Bone loss creates a whole new set of problems in terms of your oral health, including sagging facial features.
A bone graft in Farmingdale, NY builds up your jawbone so it can maintain a dental implant. It creates a stronger foundation so your dental implant can be a long-lasting solution that prevents future bone loss and other health complications. When you come in for a consultation at KFA Dental Excellence, Dr. Ferrari can review your missing teeth and see if you are a candidate for bone graft surgery.
How bone graft surgery works
Every day you spend with missing teeth means your jawbone deteriorates a little more. This means it is essential for patients to come in for dental implant treatment as soon as possible. If we decide that a bone graft is needed before moving forward with implants, our clinic can provide information about your next steps.
Bone graft treatment begins with local anesthesia to numb the treatment areas. We then place an incision in the gums to reveal the underlying bone. Dr. Ferrari takes the prepared graft and properly attaches it to the bone, along with special proteins and collagen to encourage new growth. The area is then stitched closed, and cleaned. Your graft should heal over the following 6 – 9 months. We will schedule follow-up meetings as needed and determine when you are ready for dental implants.
Improve our oral health with bone graft surgery
As we mentioned, patients may or may not need a bone graft before getting dental implants. To determine your eligibility and begin the necessary steps to improve your oral health, contact the specialists at KFA Dental Excellence. Patients visit our clinic from all over Farmingdale, NY because of our excellence in dental treatments and care. Schedule your next assessment with Angela Ferrari, D.D.S. today.