Five Tips to Care for Invisalign® Clear Aligners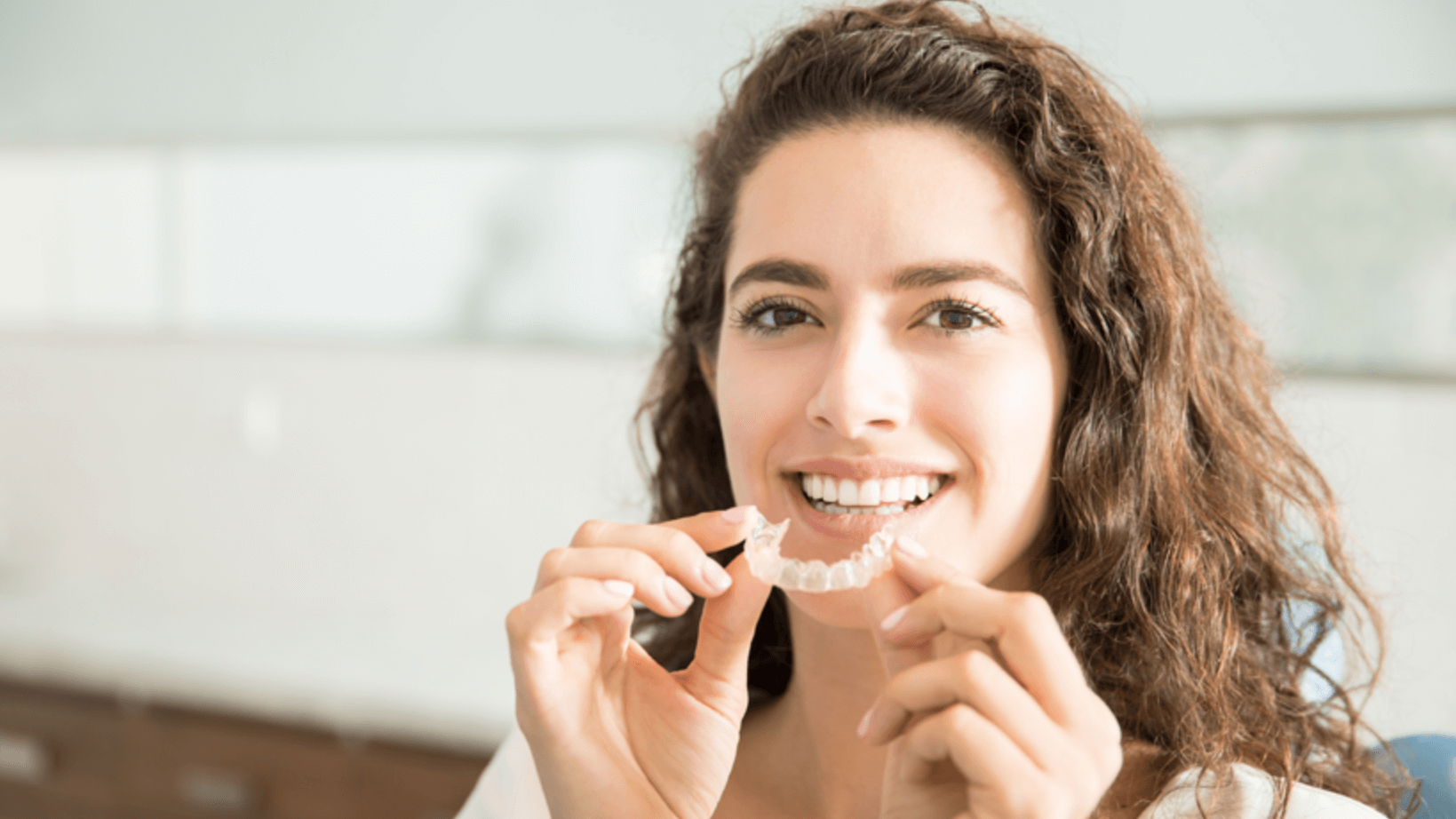 Nothing is more pleasing than having a gorgeous smile. If you have issues with misalignment or crooked teeth, braces can make you feel embarrassed about your appearance. Now there is a way to straighten your teeth and correct other common issues in Farmingdale, NY. KFA Dental Excellence offers Invisalign clear aligners so you can improve your smile without metal brackets. No one will know you are undergoing orthodontic treatment!
Learn how to clean and care for your Invisalign aligners by meeting with Angela Ferrari, D.D.S. Our team is happy to provide information and resources that make your orthodontic care easier to handle.
1. Remove Invisalign aligners before eating
Patients should remove their clear Invisalign aligners before consuming any food. This is because food particles are likely to cling to your trays when eating. Over time, this could encourage bacteria growth and create plaque. You can prevent future problems, like gum and periodontal disease, by setting aside your aligners while you eat. Aligners can be placed back in your mouth as soon as the meal is over.
2. Clean your aligners when you remove them
Invisalign trays need to be cleaned every time they are removed. They cannot be cleaned with a traditional toothbrush and toothpaste, however. Instead, aligners need to be disinfected with a special soap and soaked. KFA Dental Excellence can provide information about which cleaning products are best for your trays. We also recommend using lukewarm water since hot or cold water can warp the material.
3. Keep your aligners in a case
It is important to prevent damage to your aligners since any changes to the trays could affect your orthodontic treatment. Patients in Farmingdale, NY should keep their aligners in a hard case for protection when they are not wearing them. A case can also prevent harmful bacteria from forming. We suggest keeping an extra case at work, school, and other areas you visit frequently in case one is lost or forgotten.
4. Floss and brush your teeth
Patients should floss and brush their teeth before wearing their Invisalign trays. Wearing your aligners before cleaning your teeth could prevent saliva from washing away food particles. This could lead to plaque buildup and gum disease. The specialists at KFA Dental Excellence encourage all of our patients to maintain good oral hygiene and continue to attend annual dental cleanings as necessary.
5. Avoid drinks with dark colors
Drinks with dyes can easily stain your Invisalign aligners. Dark sodas, juices, and other drinks with color should be consumed only after you remove your trays. You should also rinse your mouth before putting your aligners back into place. If you have questions about what is safe to consume, consult with Dr. Ferrari. We can provide a more complete list during your initial consultation.
Learn about your teeth straightening options
Most people choose Invisalign aligners as their preferred orthodontic treatment because they are easier and more comfortable than traditional braces. If you are interested in discovering our teeth straightening options at KFA Dental Excellence, meet with Angela Ferrari, D.D.S. We can review different ways to take care of your trays to maximize your results. Call our staff in Farmingdale, NY, to get started today.