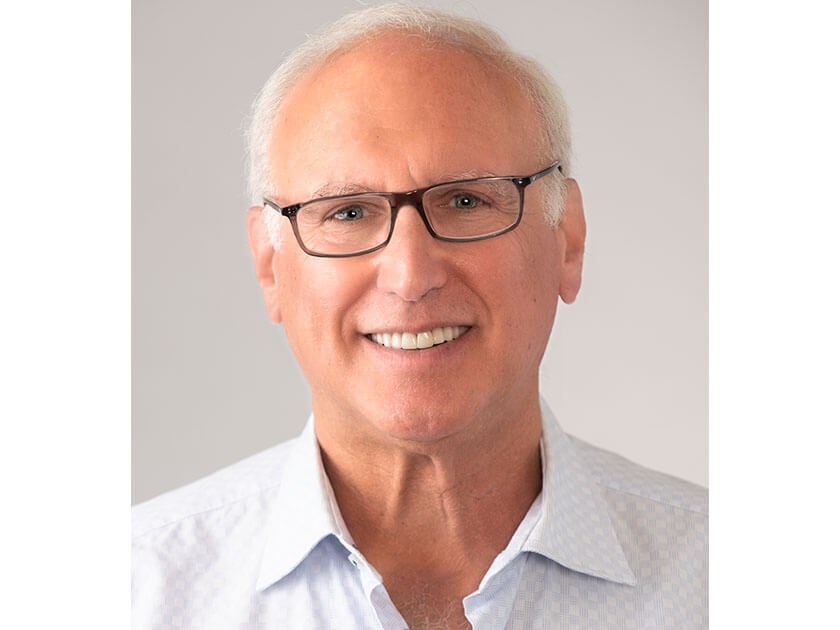 Patients trust the experience of Dr. Donald Kahn, serving the Greater Farmingdale, NY area. He earned his doctorate from Loyola University School of Dentistry, Chicago, in 1977, and he continues to raise the bar on his commitment to excellence and continued dental studies. For his exceptional dental work, Dr. Kahn has been honored as one of the top dentists on Long Island in Pulse Magazine and Top Docs Magazine. Dr. Kahn's experience in cosmetic and implant dentistry is well-known and respected within the community.
Training and Certifications
Dr. Kahn completed his fellowship at the International Academy for Dental Facial Aesthetics in 2018, and he has advanced training in aesthetic dentistry, including bonding, veneers, and porcelain crowns. His skill and expertise in implant dentistry have allowed him to change patients' lives by replacing ill-fitting dentures with permanent teeth. Dr. Kahn also replaces missing teeth with implant restorations to improve the patient's function and aesthetics.
He has carefully chosen specific areas of technology and clinical care in which to pursue additional training and holds certifications in:
Nobel Biocare implants and implant prosthetics
Biolase laser dentistry
CEREC one-visit porcelain restoration
Itero 3-Dimensional scanning
Professional Affiliations
Dr. Kahn is an active member of dental societies where he accesses the latest information for immediate implementation into the practice and ultimate patient benefit, including:
The American Dental Association
The Academy of General Dentistry
The American Academy of Cosmetic Dentistry
The International Congress of Oral Implantologists
Dr. Kahn has been practicing dentistry in Farmingdale for 43 years. He is an avid sports fan and enjoys playing golf. He and his wife, Ann, a retired speech-language pathologist, love to travel nationally and internationally. They have two grown, married sons and have been blessed with three grandsons.
Reviews
"I've been coming to KFA since 2014, and they are the best Dental office I've ever been to! I've seen all the Doctors for treatment, and I've seen all the hygienist for my cleanings. They treat you like family and they take the "fear of going to the dentist" away!!!! And you have so much fun! (Who has fun at the dentist?!) come here and you will! I recently brought my son who is 2 for his first dental visit. Brianna saw him and she made it so much for him. He even allowed Dr. Kahn and Dr. Aldieri to check his teeth. He actually had so much fun, he asked if we can go back to the dentist when we left. If your looking for a new dental home. This place is it!"
S.F.
Google
"Always a pleasure going to KFA dental!! Everyone there is so friendly and welcoming. And they always take the time to fully explain if there's an issue/problem that needs to be addressed. Thank you!!"
C.G.
Google
"I have been a patient of this practice for 60 years and a patient of Dr.'s Kahn, Ferrari and Aldieri when they joined and took over the practice. I have always been incredibly impressed by the cleanliness of the office and a very caring staff. During a recent visit, I admired how I was passed from one member of the staff to the other and how courteous they were to me and each other. Though the word is sometime overused, they truly are a family. The dental care is top-notch without question. I highly recommend this practice who is looking for superior dental care."
M.C.
Google
"I love KFA dental ! 5 years ago my son was treated by Dr. Kahn for some cosmetic dental work. My son was about to go away to college and was very unhappy with his smile. He rarely smiled and that made me hurt for him. We had a consultation with Dr Kahn who was happy to help my son. Dr. Kahn's care and concern, along with his professional expertise brought back my son's smile. To this day my son still talks about his smile and how happy he is with Dr. Kahn's help. I would highly recommend KFA dental. #happysonhappymom AND… Over the past year Dr. Ferrari has helped me with my dental care. I came to her with concerns regarding my 30 year old cosmetic dental work. My case was extensive, needing implants , orthodontics and Endodontics along with cosmetic work. Dr Ferrari took on my case and guided me through every step of the way. She listened to my desires for a finished smile and I felt she truly understood what I was communicating. She is great at what she does, and is very detail oriented. I love the fact that she is a perfectionist and does not settle for anything less. After the structural work was completed, Dr Ferrari put her professionalism to work and completed my cosmetic work. Today was my final visit and I could not be happier. Her complete staff at KFA are wonderful as well ( From the front desk, to the office manager Christine, to the hygienists). I highly recommend Dr. Ferrari for any work (routine maintenance to cosmetic). She's the real deal!"
L.T.
Google
"I have been a patient for over 25 years. The entire staff is warm, helpful and very professional and I am always so well-cared for. When I have an emergency, I know I will always be in good hands regardless of which of their talented dentists see me. The office is immaculate and inviting. I could not recommend KFA dental more highly."
H.G.
Google
Related Posts